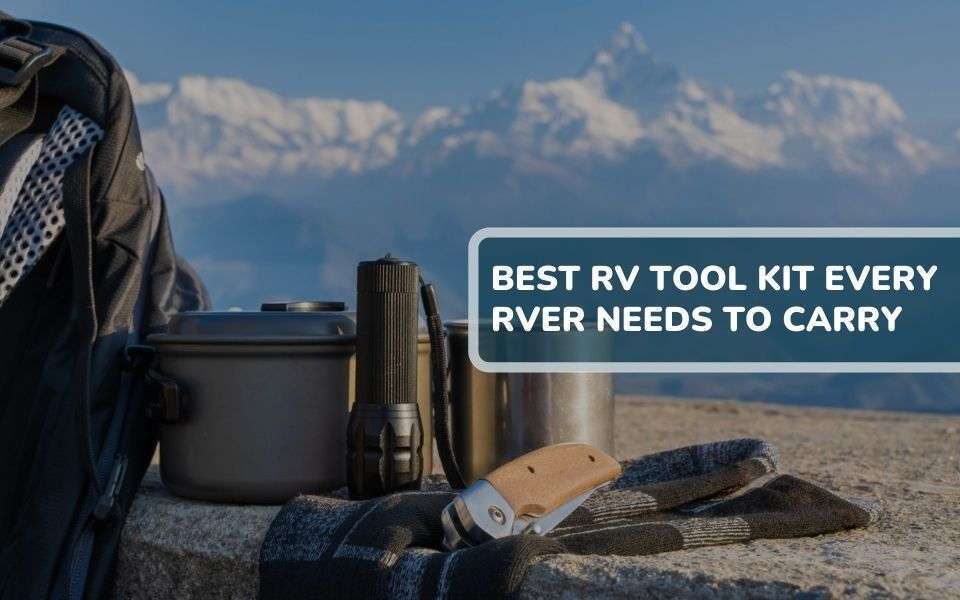 10 Important Tools for Your RV Tool Kit
You can't assuredly say that nothing unexpected will happen while traveling in your RV. Random things such as accidents, road crushes, or vehicle damage can occur anytime. Thus you should prepare yourself in advance to combat this unexpected situation. And having the best RV tool kit with you is the central part of your preparation.
You can easily cope with sudden challenges on the road if you have the RV tool kit with you. Only the camping tool kit is enough to tackle electrical, mechanical, or other issues. The tool kit really makes your job easier to adjust to challenging situations.
Don't hit the road with your RV without having the camper toolbox. Otherwise, you will fall into a difficult situation. The tool kit for RV can save you from a potentially unsafe and uncomfortable situation. So, here we will discuss the must-have tool kit for RV that every RVers should have with them.
10 Best RV Tool Kit Every RVer Needs to Carry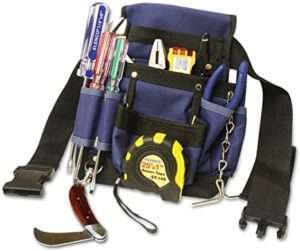 The 10 best tools that every RVers should have while camping is the following:
Duct Tape
Hammer/Rubber Mallet Combo
Pliers
Wire Cutters
Utility Knife
Multi-Bit Screwdriver
Heavy-Duty Work Gloves
Flashlight
Tire Inflator
Zip Ties
Let's discuss how each of these tools can prove helpful for you:
1. Duct Tape
One of the best tools is duct tape for performing many tasks in your RV. Whether you require a temporary or permanent solution, you can use duct tape to hold something broken in your RV. You can use duct tape for sealing the packing boxes, patching holes, holding your RV's broken storage bay doors, and many more things.
However, you can use this duct tape to fix almost everything. Besides the above tasks, you can use this tape to seal the leaking hose or patch up your gym bag's holes. For use in a pinch, keep a roll of the tape in hand. It is one of the must-have items in your motorhome tool kit. Whether you require a permanent fix in your RV or to hold the broken pieces together, you can use this duct tape.
2. Hammer/Rubber Mallet Combo
You will get two tool combinations into one: a hammer/rubber mallet combo. This combination is one of the must-have items in your motorhome tool kit. And it helps you to save both the tool kit's weight and your RV's space. In addition, you can use this combo for different purposes in or around your RV.
However, the number of uses of this mallet or hammer combo is endless. But the most obvious application of this combo is to use it to secure tarps or tents or drive stakes into the ground. For any camper or RVer having a good hammer is an excellent idea.
Whether you need to secure anything into a perfect position, keep something back in its past place, or pry or knock something loose, a hammer is enough to handle all these tasks.
3. Pliers
A quality set of pliers is another must-have item in your tool kit. The sharp tip of needle nose pliers can help you grab items; thus, undoubtedly, this tool is the best. In addition, this plier's set makes RVer's many jobs more manageable.
There are several pliers available in the market, but you should not really on all types of pliers. The most useful one is the needle-nose pliers. You can efficiently use the needle nose pliers for making precise bends or grabbing small space's things. However, you can enjoy flexibility in handling various types of RV-related jobs while using slip or adjustable pliers.
4. Wire Cutters
If you want to connect or modify anything in the electrical system in your RV, then the wire cutter's solid set is another must-have item for you. The wire cutters help to splice and cut your RV's electrical wire.
Also, these cutters help to complete simple jobs like fixing or changing your RV's lighting. Moreover, having the wire cutter in your tool kit box is a must when you are connecting your RV battery with a repeater. You can quickly perform this connecting trick with the help of quality wire cutters set.
5. Utility Knife
Any camper or RVer should have a quality utility knife because they can complete many jobs using a simple utility knife. So, what's its use? The use of a utility knife is behind the description. You can use it for slicing, cutting, or trimming. You can use a utility knife for performing simple tasks and enormous tasks. For example, you need to open your Amazon deliveries; you can use this small utility knife to perform this job.
Undoubtedly one of the super handy items for you is the utility knife, whether you are at your RV or home. While camping, you can use this knife for cutting tape, rope, or campsite other materials. Also, you can use this knife to perform numerous modifications in your RV.
6. Multi-Bit Screwdriver
There are hundreds of screws in your motorhome, travel trailer, and RV. From your RV's kitchen cabinets to exterior excursions, screws hold and keep everything together. So a multi-bit screwdriver set is one of the must-have tools for camping. Using the screwdriver, you can easily loosen or tighten any screws in your RV.
Frequently the RVers need to use the screwdriver for various purposes. So you should store this necessary item in your living space's utility drawer. RVs' everything contains screws; thus, having a screwdriver set is essential for the RVers. Compared to the single screwdriver set, the multi-bit screwdriver is the most efficient and much lighter option.
7. Heavy-Duty Work Gloves
While RVing, your hands have to endure many things. You can protect your fingers and hands by using a pair of heavy-duty work gloves. These work gloves can prove beneficial for you when you are doing any repairs in your RV or carrying firewood around your RV. You can also add grip to your work gloves for better functionality.
8. Flash Light
If you are planning for night hikes, one of the most necessary items in your tool kit is the flashlight. You need it also when you are storing your RV in dark spaces. Also, the flashlight is helpful during the sudden power shortage in your RV. While working under your RV's rig or in cabinets, you can get enough light using a flashlight.
When choosing a camping light, lantern, or flashlight, you should pick that one that has magnets on the end. Having magnets in the flashlight's end allow you to connect it with a metal piece. By connecting the magnet flashlight with the RV's metal piece, you can get the optimal level of visibility. Moreover, this system allows you to use your two hands simultaneously and get the job done efficiently.
9. Tire Inflator
To air up your RV's tires, you need the tire inflator. You can also use it to air the motorhome's tires, travel trailer, bike, or any other vehicle's tires. While you are in your RV, airing up your RV's tire using the local gas station's air compressor is not easy. In many cases, the gas station doesn't have the RV pulling set up, and it creates difficulty. Thus having a tire inflator in your RV tool kit is one of the best ideas.
Before hitting the road, you need to fix your RV's tire pressure issues, and only a tire inflator is the perfect tool for doing this job. Also, when suddenly your RV's tire gets flat, the tire inflator helps you get rid of this situation. Thus, having an air compressor is a plus point for you.
10. Zip Ties
The most necessary item for an RVer is the zip ties. Even reusable zip ties are available in the market. Actually, these zip ties are nothing but the new duct tape. You can use zip ties for various reasons. Moreover, replacing this is also very easy.
These zip ties are an excellent option for both permanent and temporary use. These ties are cost-effective, and even if the zip ties break, you can easily replace them. Around your RV, you can use zip ties in various ways.
Conclusion
The above best RV tool kit is just the basics you should have while camping. But not all tool names are included in the list as the list is actually too big, especially when it comes to RV tools. Truly bringing the whole garage or tool kits with you will help you more. But as getting all tools are impossible thus, we described above only the best tool kit for RV.
Whether you are a full-time or seasonal RVer, the most crucial thing is having the RV tool kit. However, as mentioned earlier, you will quickly get many of the tools at home, and you will get others online or in departmental stores. Therefore, keep all the necessary tools together in a toolbox to keep them organized, so you can find them quickly whenever you need them.
Latest posts by Tim Harris
(see all)