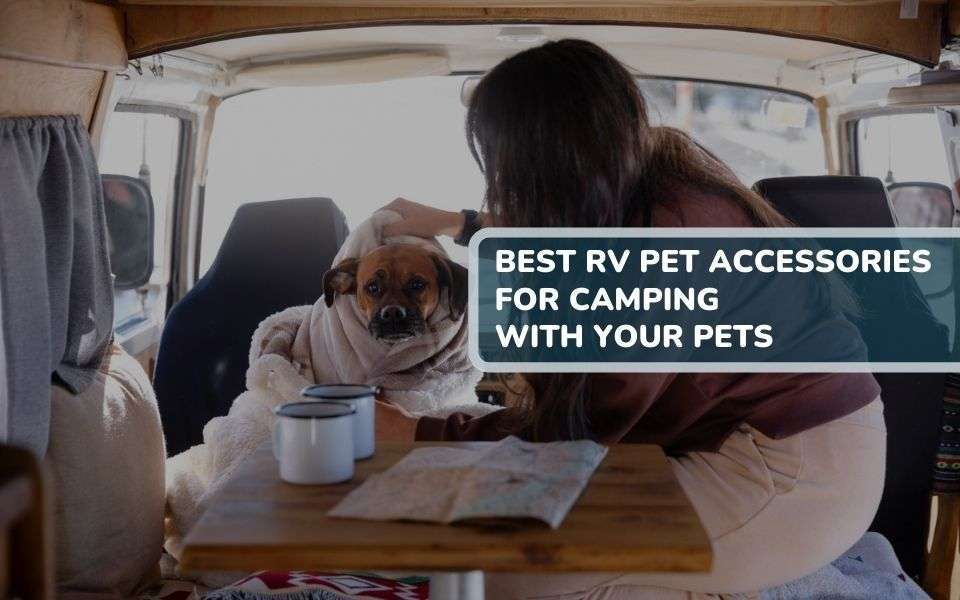 14 Best RV Pet Accessories for Camping with Your Pets
There's plenty of fun camping with your pet – maybe more than you ever thought possible, so it is important to have proper RV pet accessories. Being a pet parent isn't limited to the comforts of your home.
You'll never look back about bringing your pet RV camping when you see their reactions the first day.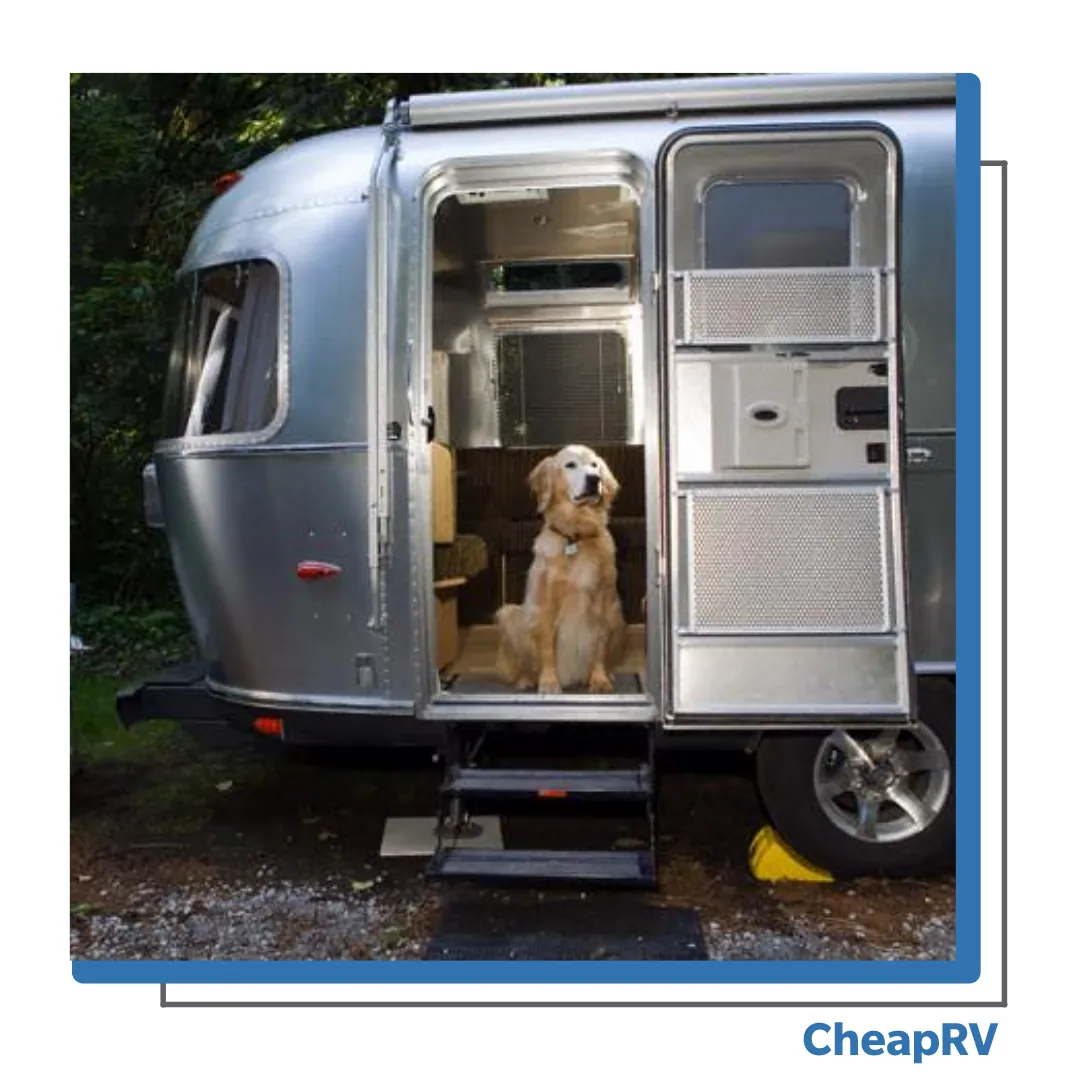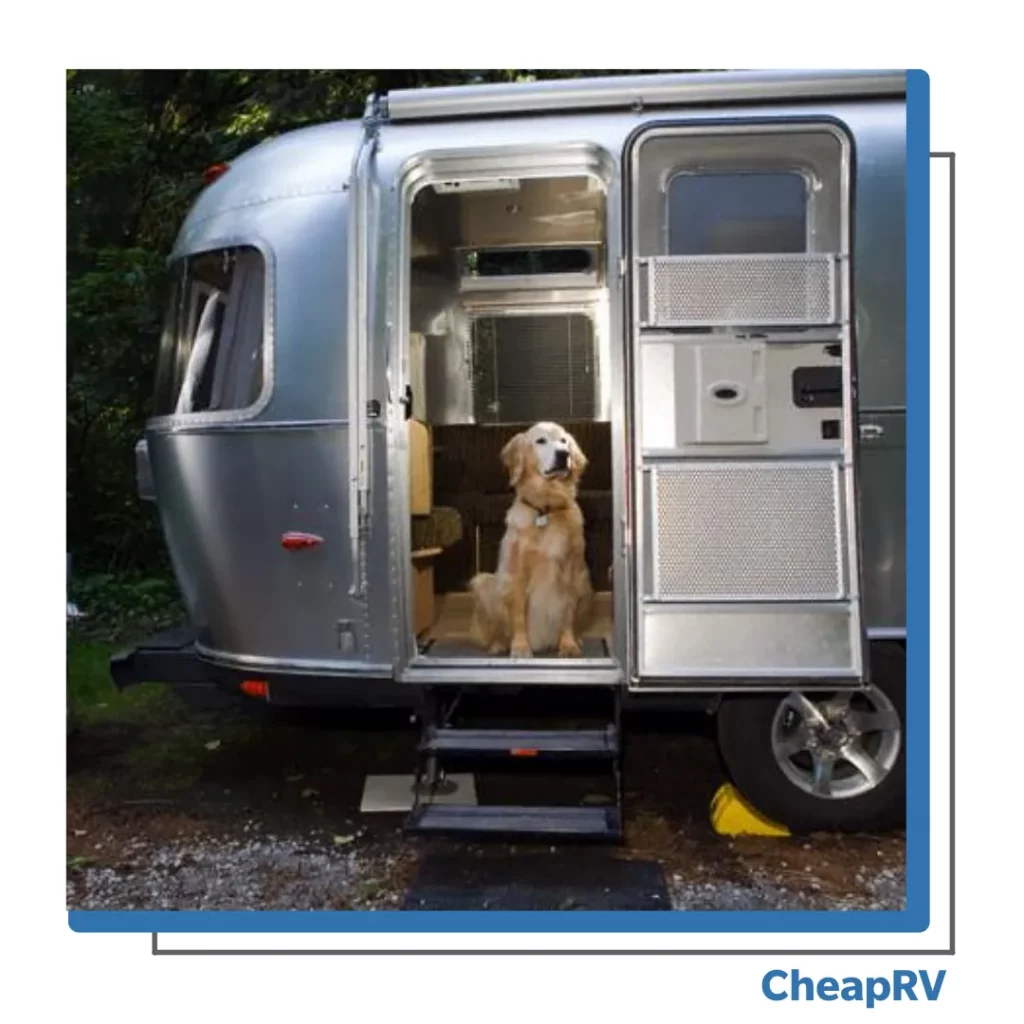 The fun, adventure, and bonding that come with spending time in nature should be a part of every pet's life. The problem for pet owners is finding the right RVing accessories to make their camping experience fun for them and their pets.
There are many RV pet accessories you can choose from to help make camping with your pets more comfortable. But just like any other thing, it's easy to miss entirely.
To help prevent this from happening, we'll go through a list of the best pet accessories for RVs so you can travel easily, knowing that your furry friend is safe and having fun.
Best RV Pet Accessories for Camping With Your Pet
To make your RV journey easy with your pet, we picked out the following RV pet accessories you should have while camping.
Pet accessories – First Aid Kit
If your pet is camping with you, ensure they have their first aid kit. That way, you don't have to worry about having a separate one for them and getting confused or hurt.
Their first aid kit should contain a collapsible water bowl and LED safety collar. The collapsible water bowl will allow them to drink whenever they want, and the LED safety collar will help keep them safe in an emergency.
Pet Food Container
To keep your pet food safe from pests, you should have a pest-proof pet food container in your RV when camping with your pet. A good one will have an airtight seal to keep out rodents and other pests and enough room for all the food you need to pack for the trip.
You can find these containers at most pet stores or online. They come in different sizes and colors, so you can pick one that matches your RV.
RV Pet Accessories like Foldable Camp Bed for Pets
The foldable camp bed for pets is one of the best RV pet accessories you can add to your vehicle. It allows you to provide the comfort and safety of home to your pets when you camp, which will help them get a good night's sleep.
The benefits of having a foldable camp bed for your pet when going camping are clear:
It will keep your dog safe from the ground
It will keep your dog cleaner and dry
This bed can work in any RV—it's portable enough to store out of sight when not in use, so you don't have to worry about taking up too much space in your RV.
Collapsible Klipscoop
If you're camping with your pet, you need a collapsible Klipscoop. It's lightweight and easy to store, but it also has all the features you need to clean up after your pet in an RV.
One nice thing about the collapsible Klipscoop is that you can use it in two ways: either with a traditional scooper handle or by attaching it directly to any standard broomstick handle.
The Klipscoop is a collapsible pet waste bag dispenser that is small enough to fit into any RV and is made of durable nylon. It has a built-in hook for easy storage and a zip-up top for easy access.
The Klipscoop has an interior pocket and can hold up to 30 bags, so you always have plenty on hand when you need them. It comes in blue, green, orange and purple colors and doesn't cost much.
Mudbuster Paw Cleaner
If you're camping with your pets, you'll want a Mudbuster Paw Cleaner to ensure your pup's paws are clean when they come inside.
The Mudbuster Paw Cleaner is a portable device that cleans up muddy paws and lets you give them a quick bath without having to do it all in the RV's shower.
It's easy to use: just attach it to any hose and turn on the water. Your pet will love being able to get clean without having to go far from camp.
Dog Toys, Bones & Treats Are Important RV Pet Accessories
If camping with your pet, you might not consider bringing along some of their favorite toys. But consider it. You can't always bring them along when you go hiking or exploring, so having a few of their old favorites at the ready will help keep them occupied in your RV.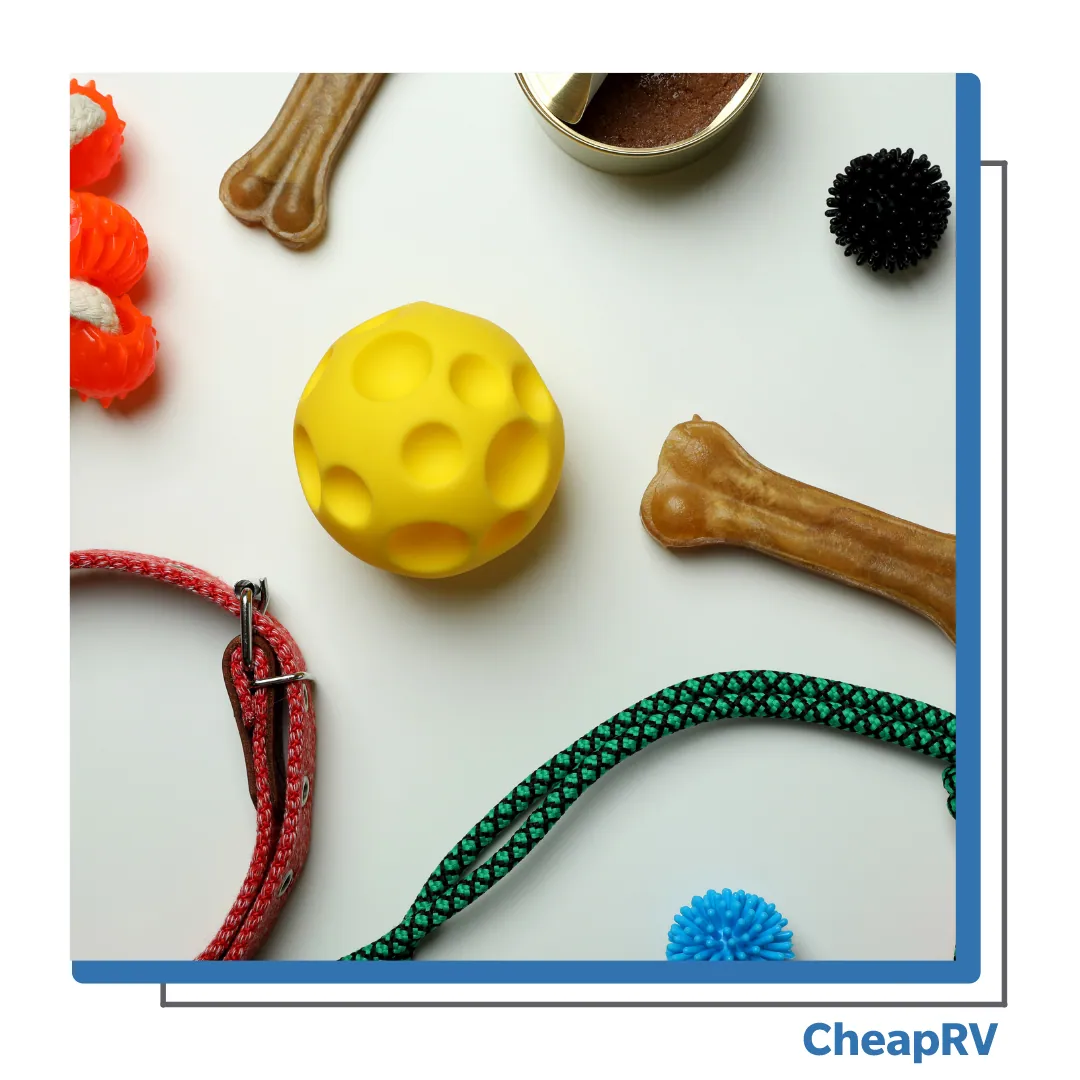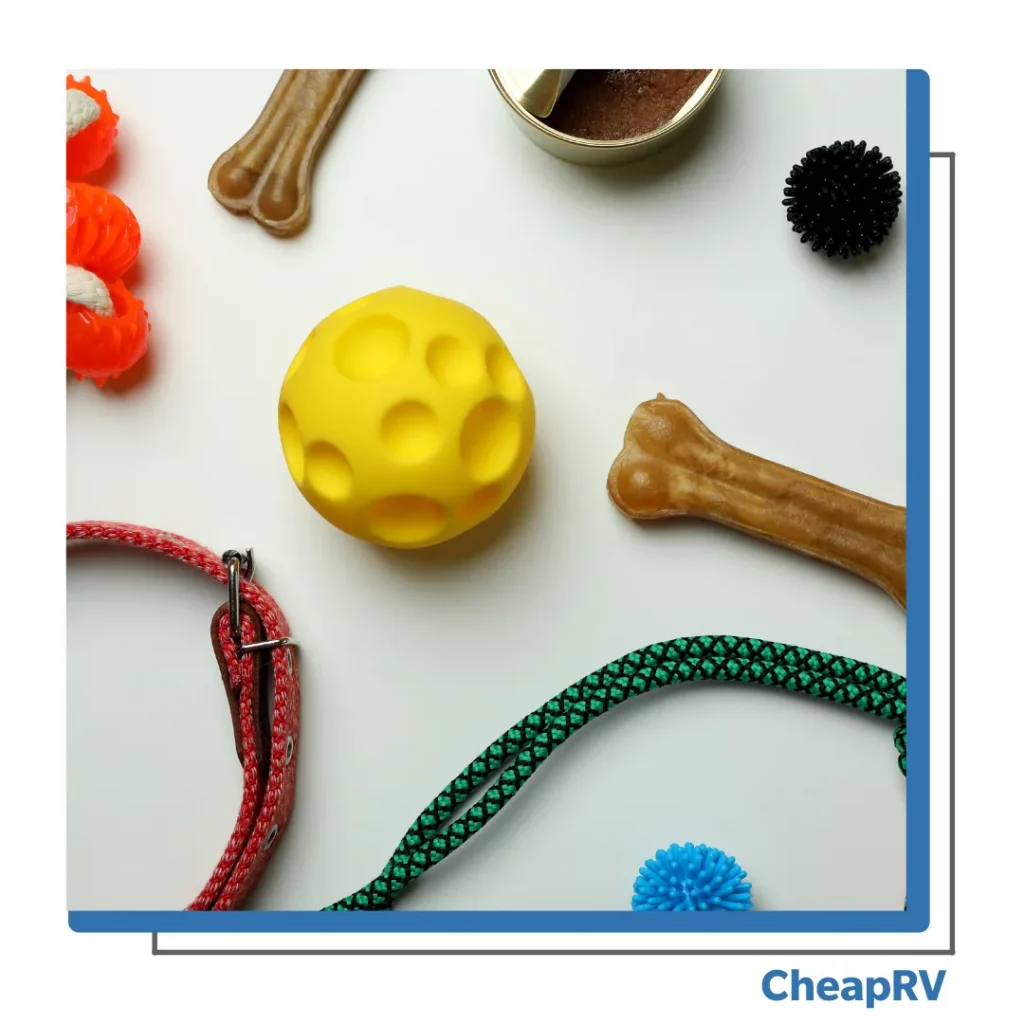 Bones are another great idea for keeping your dog happy and occupied while camping. If you don't have any bones on hand, consider buying a bag from a local store or even ordering them online.
And what about treats? Dogs love treats! It's a great way to reward them for good behavior while keeping them occupied while waiting for their next activity.
Monitoring Camera As One Of RV Pet Accessories
If you're camping with your pet, you must have a Pet Monitoring Camera. This camera allows you to watch your pet from anywhere in the world. It also lets you talk to them and see what they're up to, which is great for those who worry about their pets' well-being.
You can set up the camera so that it's pointing at areas where your pet will be spending most of their time—like their bed or an area where they like to play outside—and then check back in periodically to see how they're doing.
You'll know if they've been alone too long or if they need any extra attention.
Dog Travel Bag
If you're camping with your pet, you know that the two of you will need to make many changes to ensure that your trip is as comfortable and safe for your furry friend as possible. One of the easiest things you can do is invest in a Dog Travel Bag.
These bags are designed to keep your dog safe while traveling in an RV. They're made from high-quality materials that protect your dog from the elements or other damage.
The best part? These bags are easy to install in most RVs, so they won't take up much space or add extra weight to your vehicle!
Single Elevated Feeder
When camping with your pet, it's important to ensure they're safe and able to eat comfortably. That's why we recommend a single elevated feeder.
It is a great option because it allows pets to get food without bending or reaching down. It also keeps the food off the ground, which helps prevent contamination from dirt or other materials in the area where you camp.
It will also give your pet more room to move around, allowing them to stretch out and get a full meal without having to worry about accidentally bumping into their bowl or spilling any food.
Handheld Washer
Handheld washing machines are great for RV campers because they can be used anywhere, including in the woods or forest where there are no running water sources nearby.
They also come in handy when you're away from home and want to wash your dog's bedding or other items he may have gotten dirty on his outdoor adventures.
A handheld washer is a small, portable washing machine used to clean up your pet or other items. They usually come with rubber nozzles to help you easily clean your pet's fur.
And most handheld washers usually have adjustable water pressure switches to help you adjust the water pressure as you deem fit.
Indoor & Outdoor Dog Play Pen
The best way to ensure your pet will have a great time camping is to provide them with the same amenities at home. That includes an indoor and outdoor dog play pen.
You can use the play pen indoors and out, but it is especially useful to provide a place for your pet to stay while camping.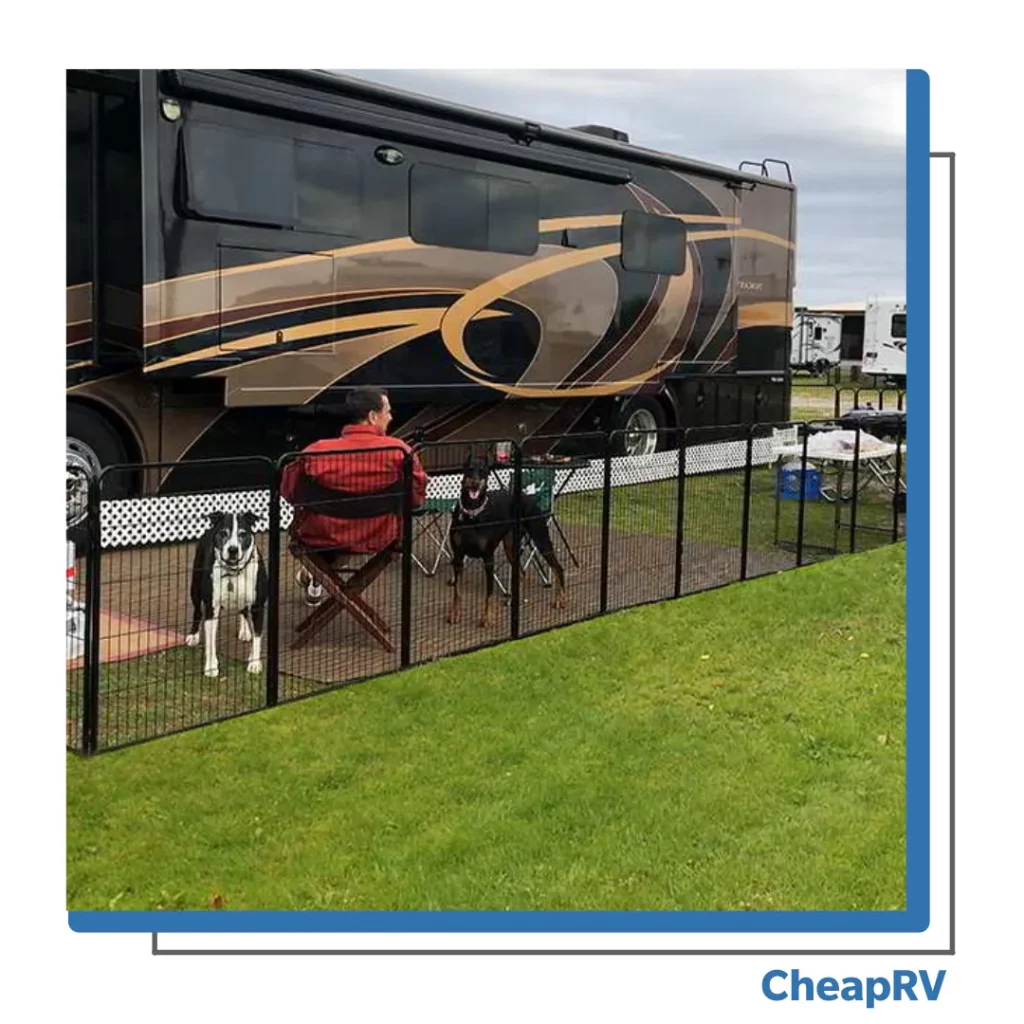 If you're going to have the dog stay in the RV while you're camping, then they need a place where they can feel comfortable.
They also need something that will keep them safe, secure, and entertained while you're gone so that they don't get bored or anxious while waiting for you to return home.
Organic Tick Ban
When camping with your pet, you must be prepared for anything. That includes the risk of ticks and other pests coming into Dog Paw contact with your pet and potentially infecting them.
You can help protect your pet from these dangers by having an organic tick ban in your RV when camping.
Dog Paw Wax
Dog Paw Wax is one of the most important items when camping with your pet. This product will keep your pet's paws in perfect condition and help them not slip around on your RV floor.
RV Pet Accessories You need to have are Dog Life Jackets
A dog life jacket is the best RV pet accessory for camping with your pets. If you're looking for the ultimate safety, it's hard to beat a dog life jacket. They keep your pet afloat and can be used for water rescue in an accident.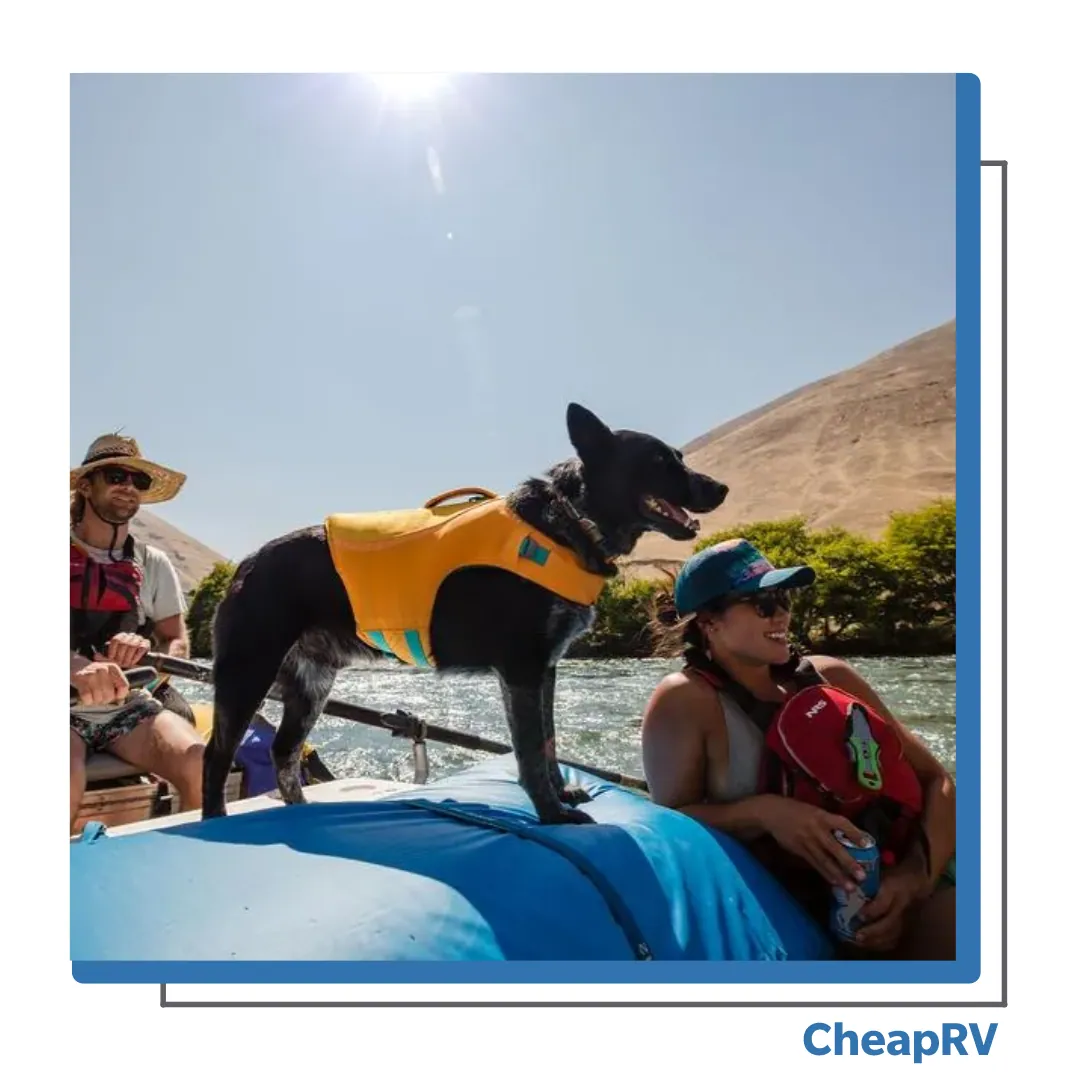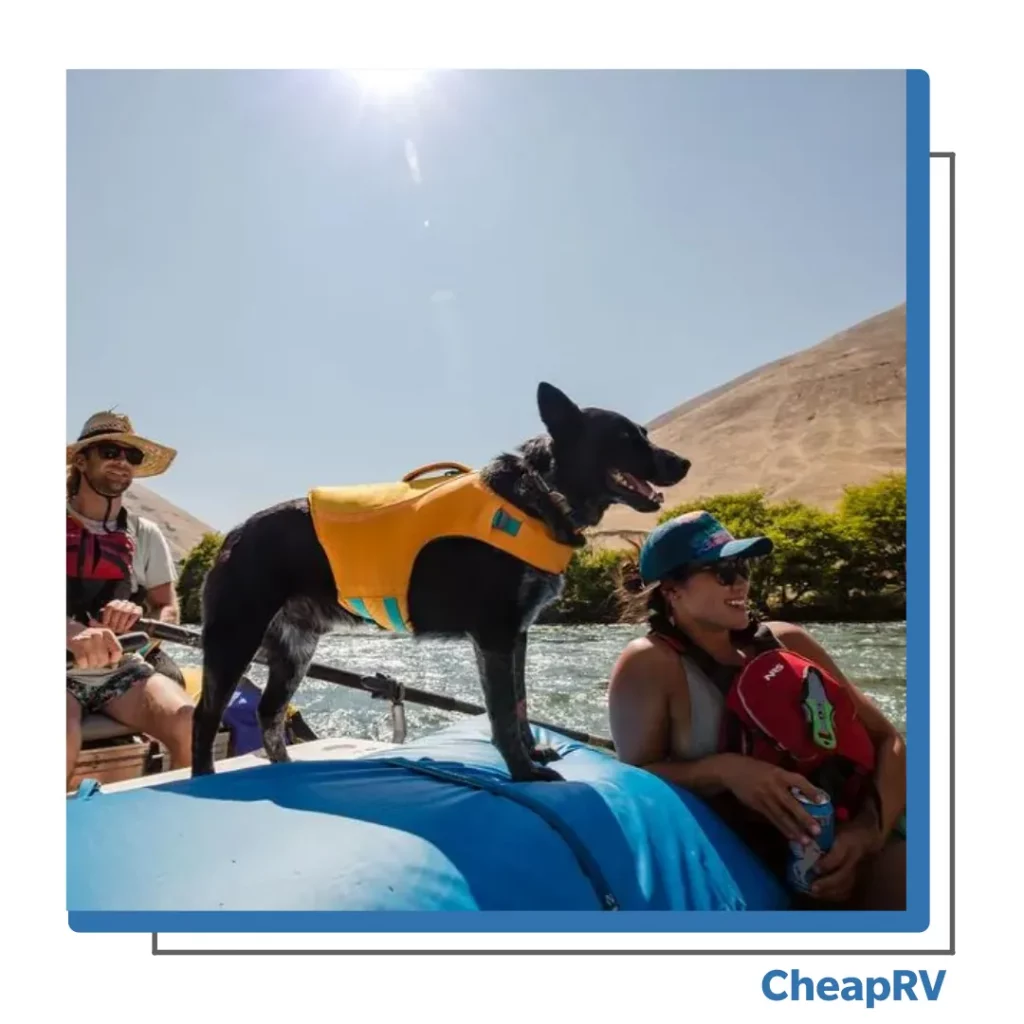 Dog life jackets are also great for kayaking, boat riding, or playing on the lake or beach. Your dog will be able to enjoy being outside without having to worry about being too far away from the land.
Bottom Line
A pet's place should be with its family, no matter where the family is. Journeys become more meaningful with the addition of a pet, and you should not take the need to provide a loving environment for your pet lightly.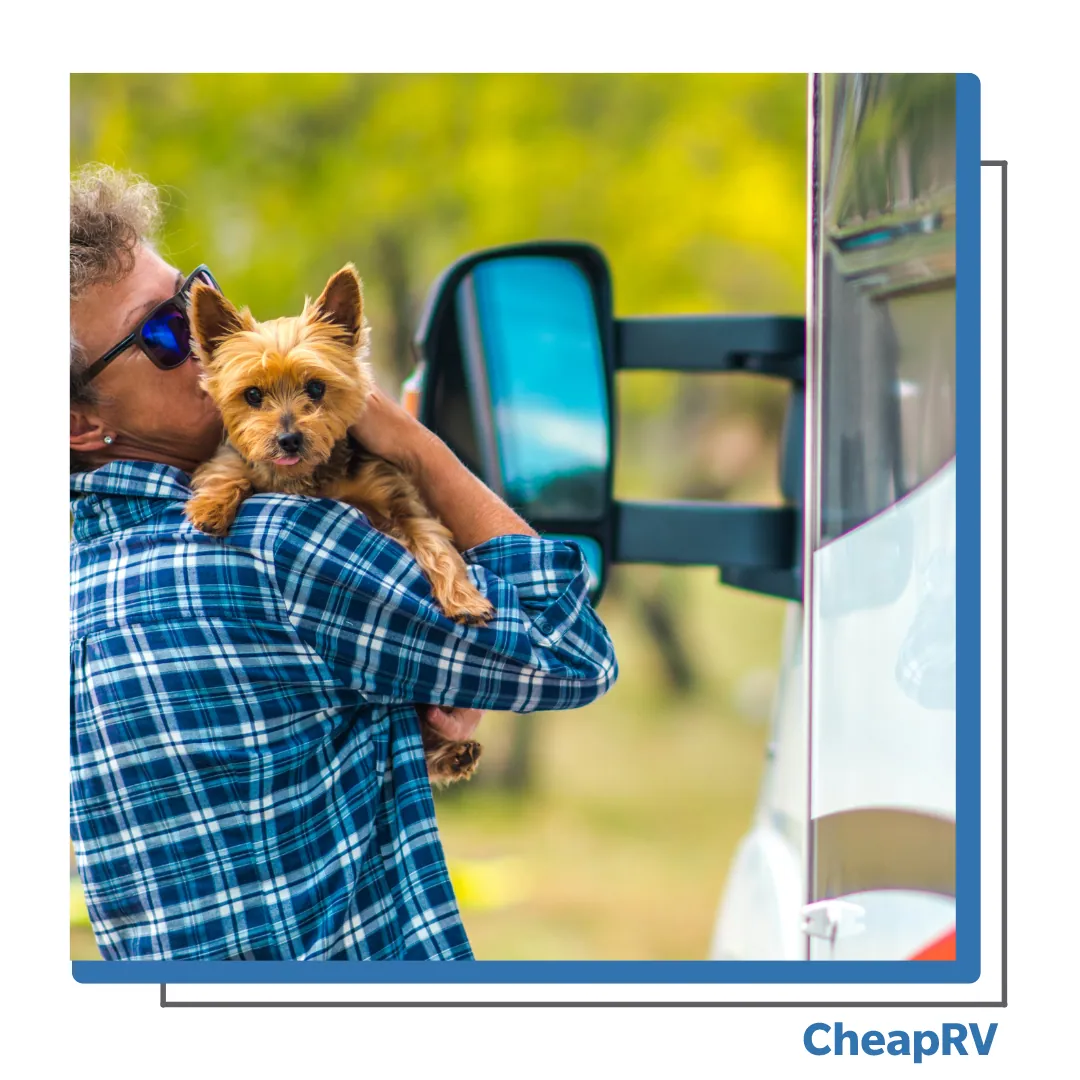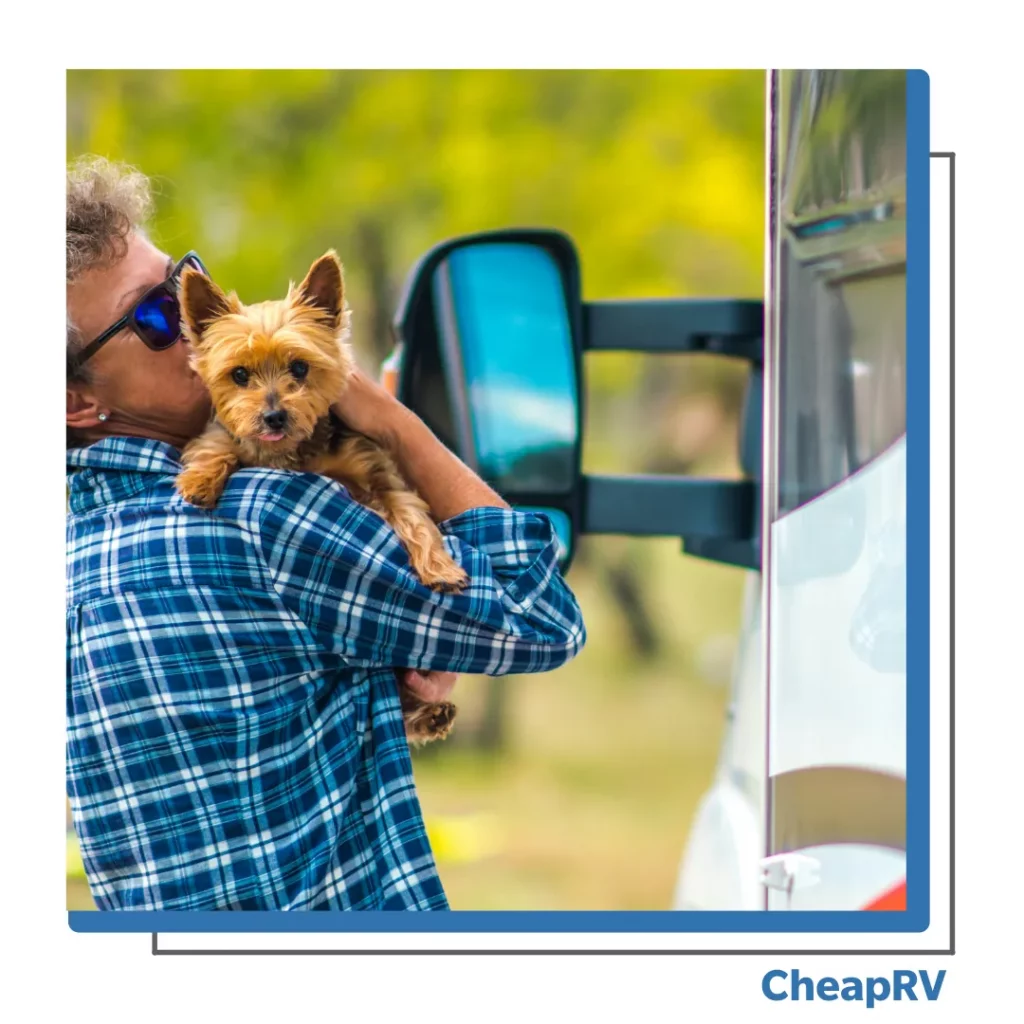 To ensure your pet's safe travels, it's always wise to invest in quality RV pet accessories.
There are a variety of different pet accessories that you should invest in if you want to make sure that your trips go smoothly. You and your pets will have a great time camping if you purchase the right pet accessories.