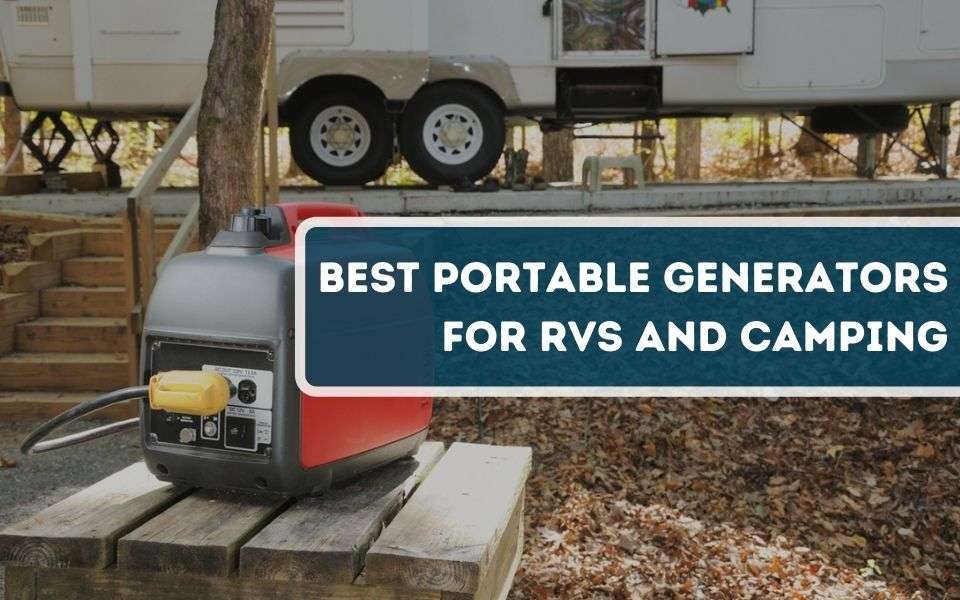 Top Portable Generators For Your RV and Camping Needs
Using portable generators for RV, you don't have to worry, when you own an RV, about whether or not you can access electricity anywhere you go. In that case, you never have to go without using your appliances.
To ensure you never run out of power, you need to purchase the best generators available for your RV.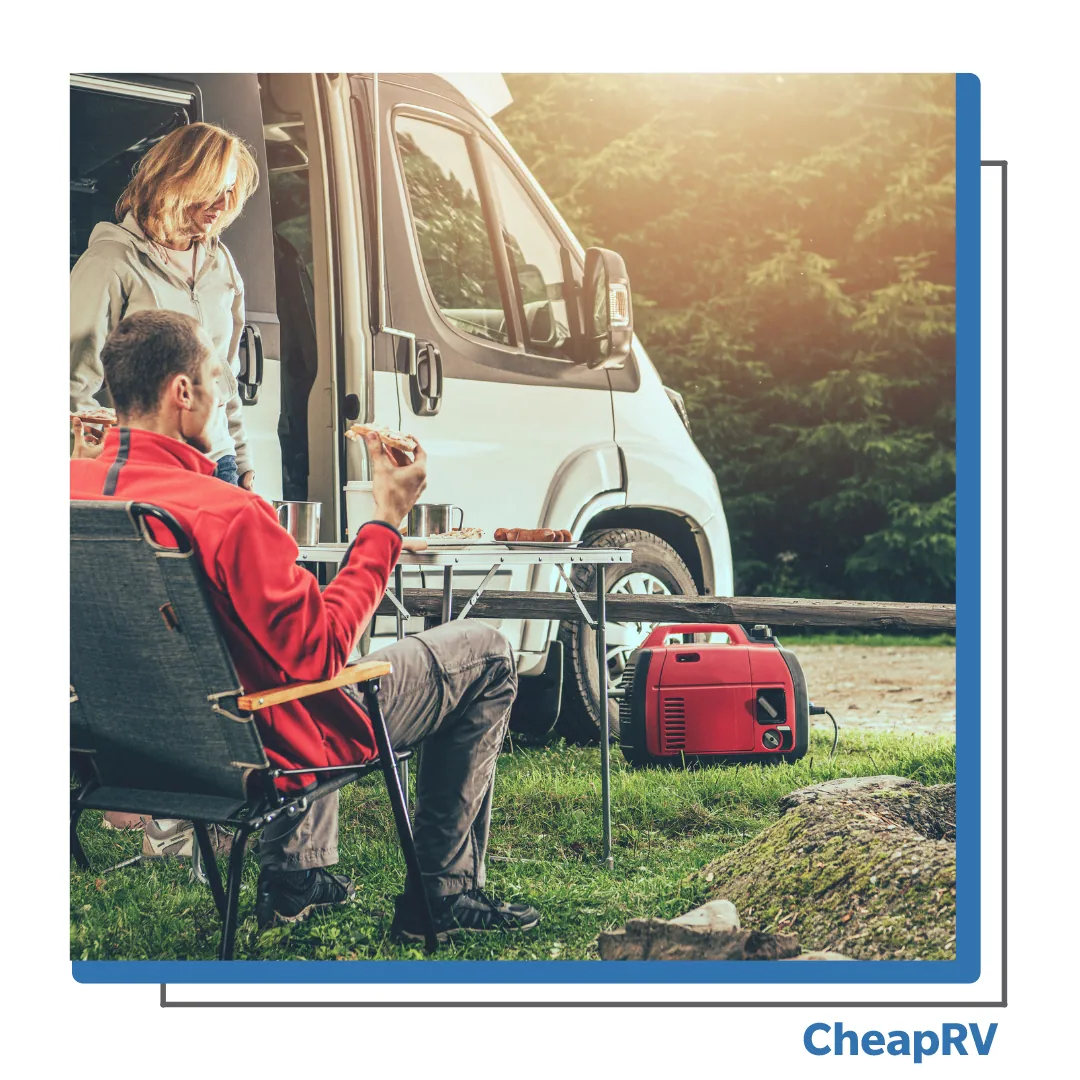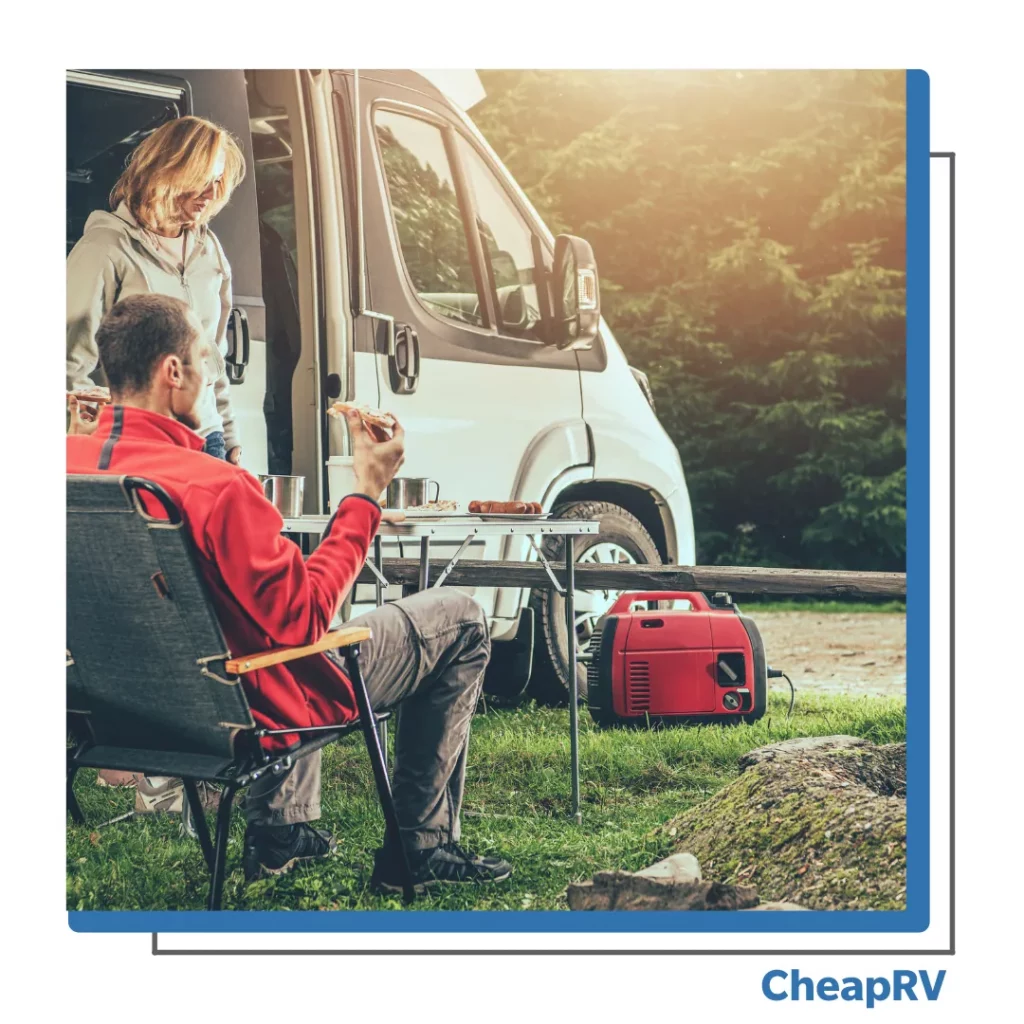 Otherwise, a power outage or surge could ruin your camping sessions. Insufficient power supplies can also cause long-lasting damage to your RV's electrical system and small appliances.
Please continue reading to learn our picks for the best portable generators you can use in your RV. These portable generators will ensure that your RV has plenty of electricity so that you don't have to go without any of your appliances.
Criteria For Portable Generators To Make Our List
To select the best portable generators for your RV, we have specific criteria we seek. The following are the criteria that every portable generator on this list meets.
Enough wattage to support your RV
Portability
Sufficient power supply
Ability to power small appliances
However, even though all of our picks meet these requirements, you may prefer some generators over others based on your specific needs. The portable generator you choose depends on your RV power supply requirements and the appliances you need to run.
Rainier R4400
Rainier R4400 is our number one pick for the best portable generator you can use for your RV. To start this generator, you'll need to use electric power.
The main downside to this generator is that it can be a bit bulky, so you may want a smaller option depending on your needs. Many RVs have limited space, so a bulky generator could be a deal breaker in your situation.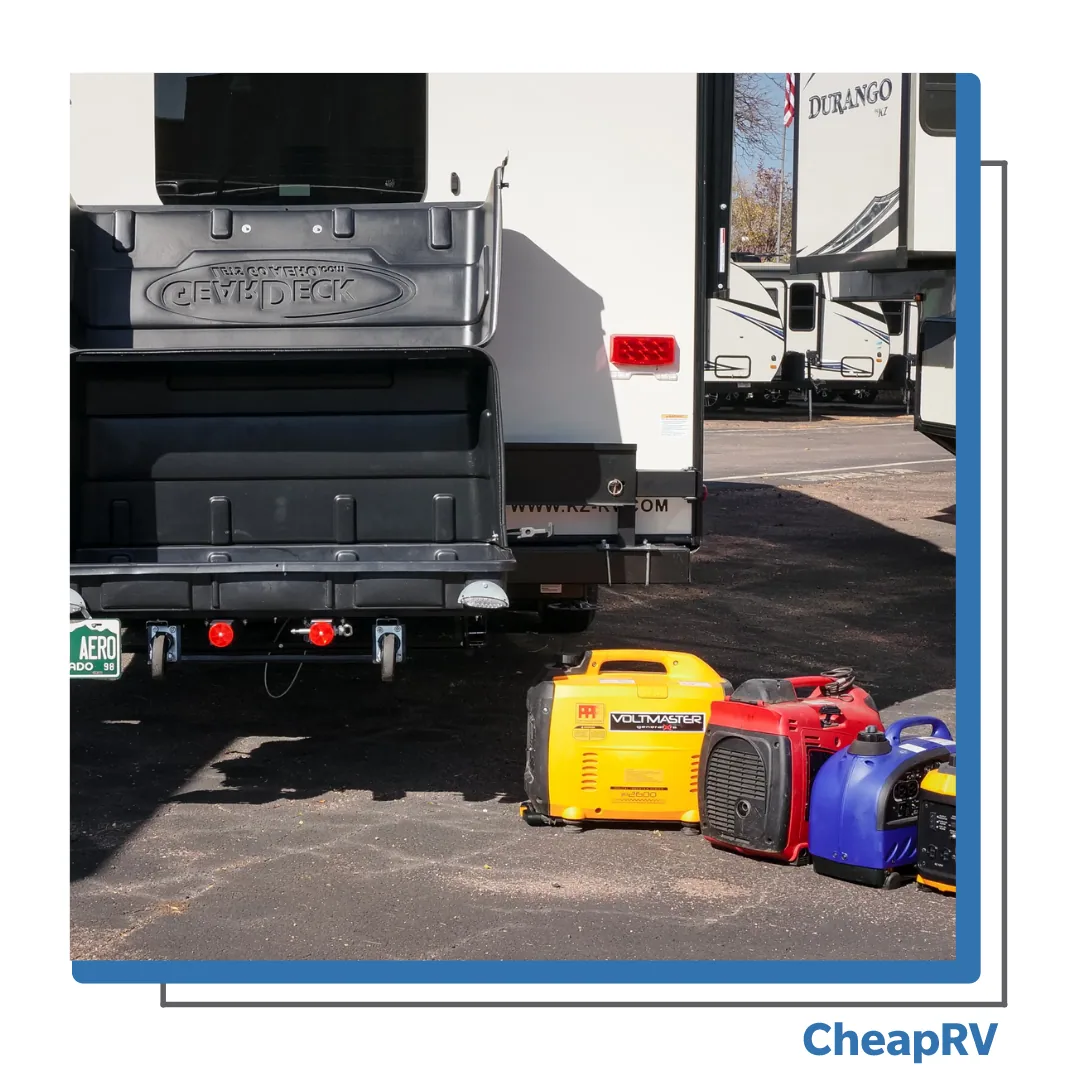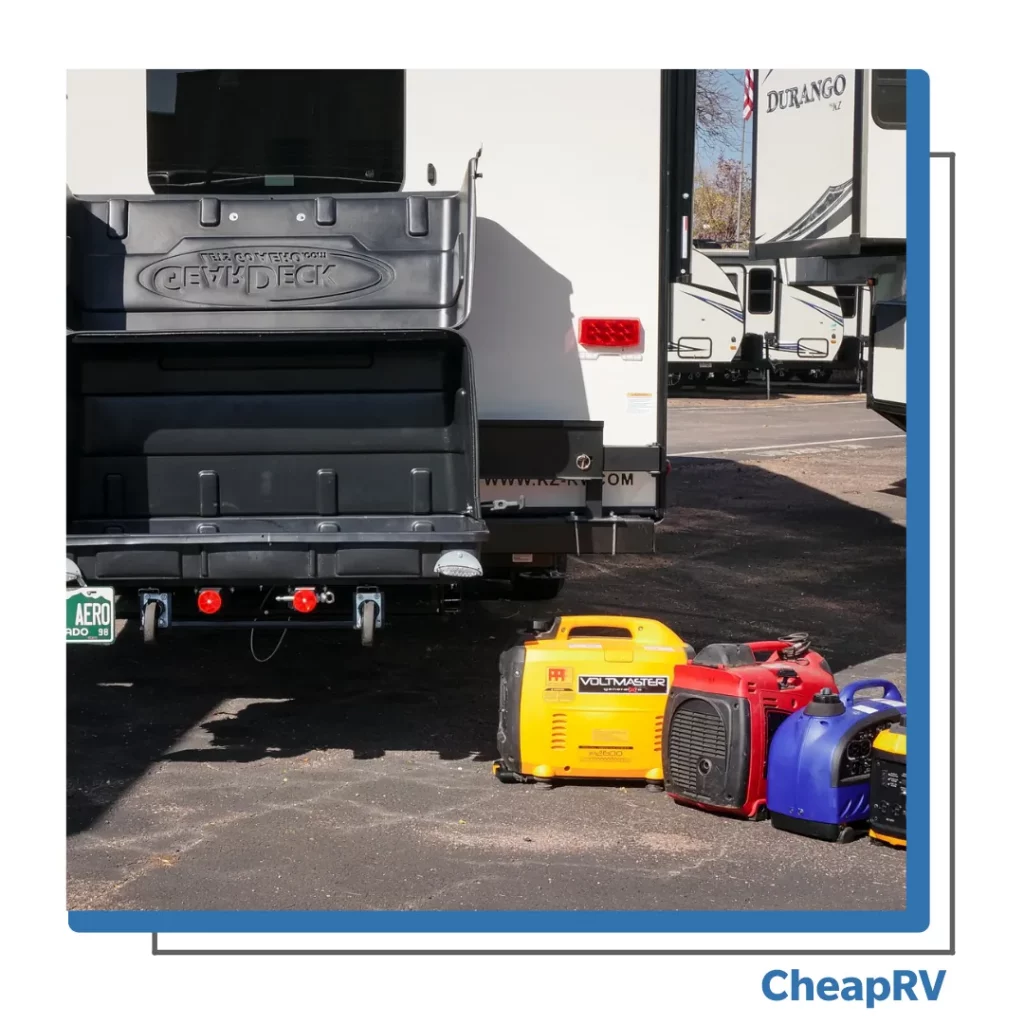 This generator can run between 3600 watts and 4400 watts, and you don't have to worry about durability. You can run this generator in your RV for 18 hours straight without interruption.
People also enjoy this generator because it's affordable, so you're not going to break the bank when you get this backup power supply.
Jackery Portable Power Station
The Jackery Portable Power Station harnesses solar power to provide energy to your RV. This isn't the first portable generator company to use solar power, but this is the best portable generator that can accommodate that function.
People enjoy this solar-powered portable generator because it's compact, lightweight, and provides a handle, so you have no trouble carrying it around.
This affordable solar power generator is the most portable option on our list. However, you may have difficulty running major appliances in your RV using this generator. This generator works best for small RVs or as a backup power supply.
Champion 3100 Watt Portable Generator
The Champion 3100 Watt offers RV owners a high power output and a compact design.
This situation is ideal considering RV's have limited space, and many use them to run appliances.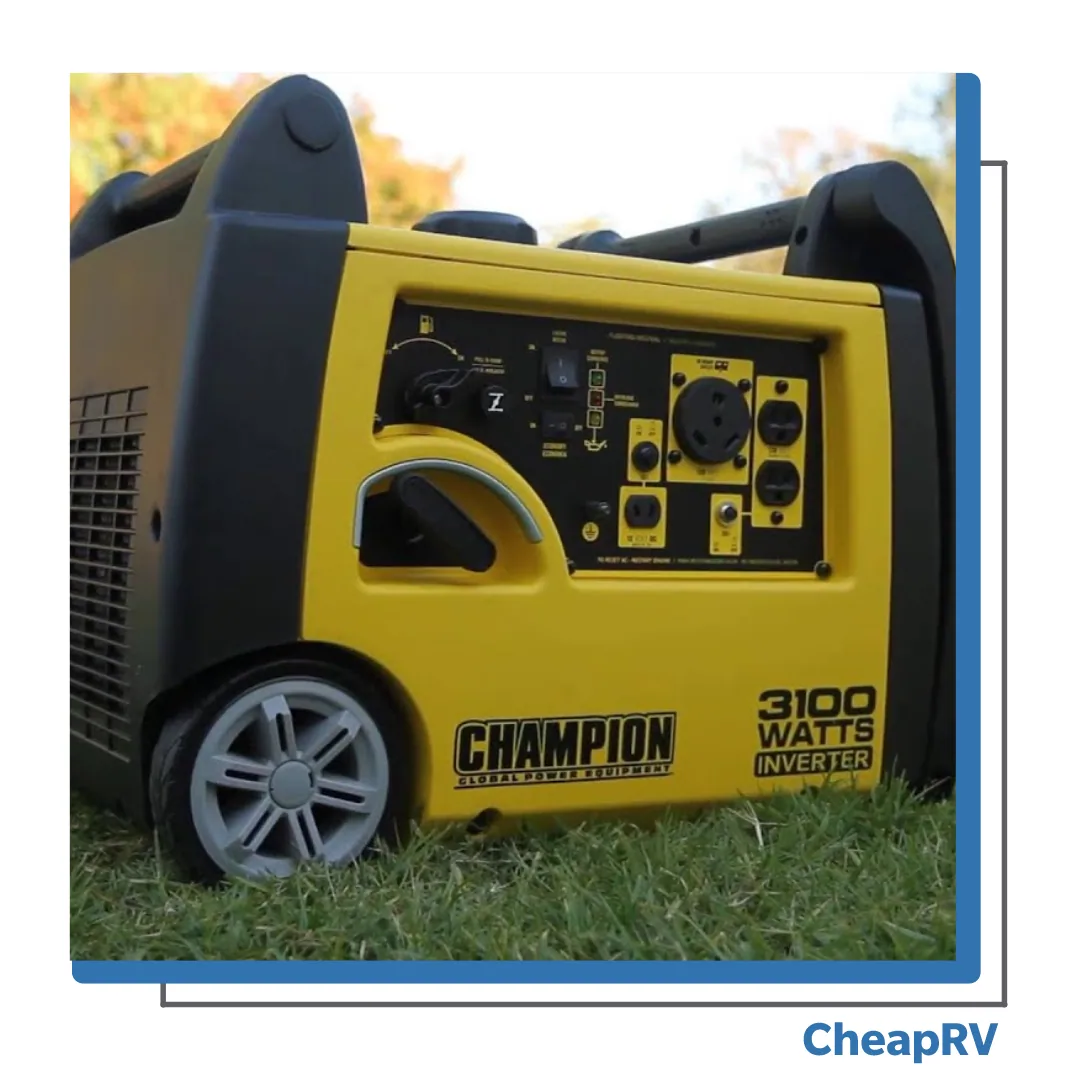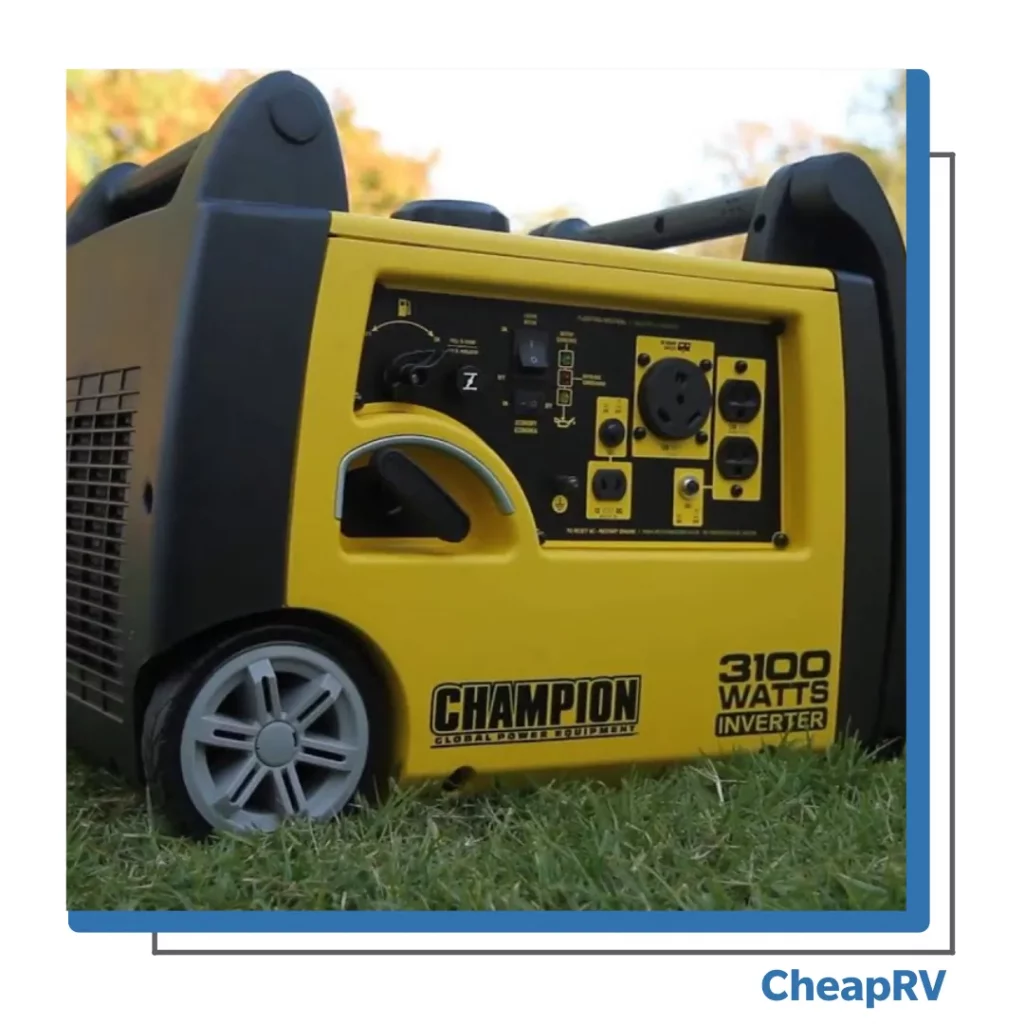 Another reason you might want to purchase this portable generator for your RV is because you can start it remotely.
So, if you have it stashed away, you don't have to worry about digging around to find it during a power outage. This portable generator can also sleep soundly through the night because it runs quietly.
WEN 56200i Best Super
The WEN 56200i Best Super has the portability and quietness people desire when sleeping in an RV.
A noisy generator can tarnish your experience and ruin your sleep schedule while enjoying the great outdoors. You also don't have to worry about jostling this portable generator around during travels because it's extremely durable.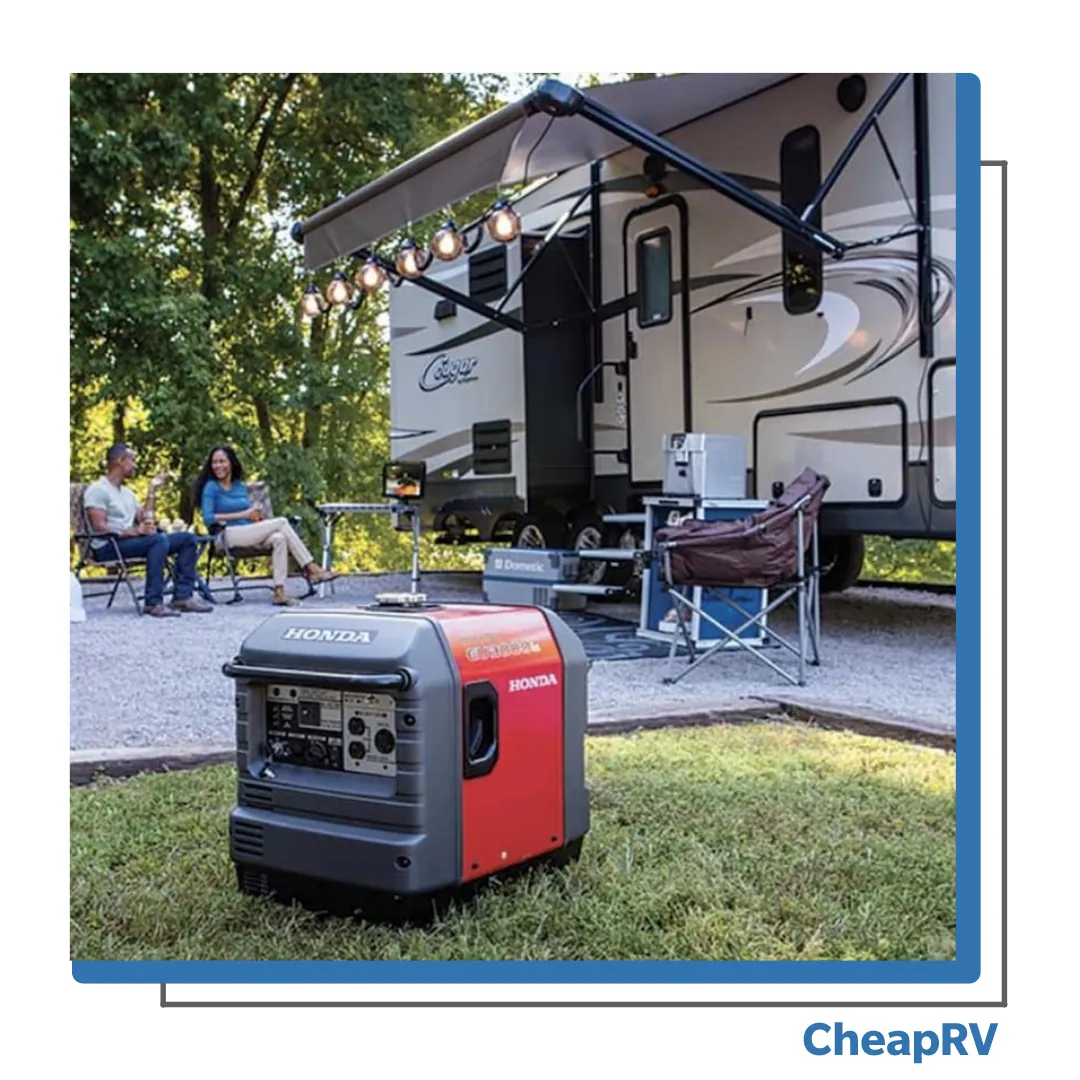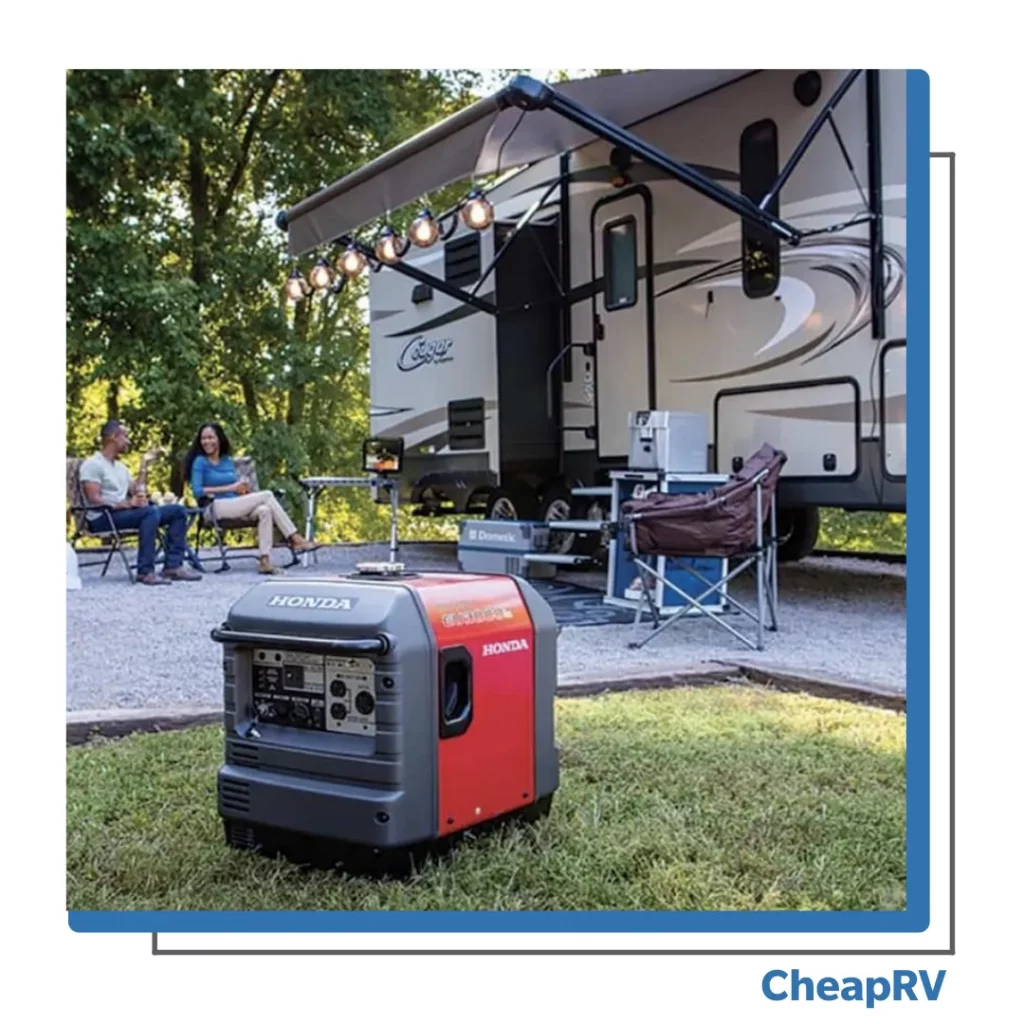 You can use this portable generator to run major appliances in your RV, like a washer and dryer. This generator can produce up to 2000 watts of power.
However, people have complaints about this generator, including poor customer support and lack of warranty. So, if something goes wrong while using this generator, you may have difficulty resolving the problem.
Westinghouse WGen 7500
The Westinghouse WGen7500 is one of the more expensive options on our list, but many argue that the price is worth it. The suppliers of this generator offer a three-year warranty and excellent customer support, so if something goes wrong, you're not out of luck.
This portable generator offers up to 9500 watts and allows you to run heavy appliances.
When you use this generator, you can start it with the remote, so you don't have to search for it. You're ready to use the generator if you know where the remote is. You can also sleep soundly through the night while running this generator because it's quiet.
WEN 56200i
If you're looking for a heavy-duty generator that can accommodate any appliances in your RV, look no further. The Wen 56200i will run quietly through the night so that you can power your appliances without unbearable noise.
However, the main con you have to worry about when purchasing this generator is that it's not as durable as the others on this list.
Things To Consider When You Buy Your Portable Generator
Before you purchase the generator you need for your RV, you should consider the following aspects of your generator.
Cost
Fuel type
Wattage
Safety
Durability
Runtime
Weight
Size
Noise reduction
After considering all these aspects, it's time to choose the best generator that suits your needs.
Best Portable 50 Amp RV Generator
Every camper or RVer knows the value of a good backup plan. A strong generator will always handle heavy loads and will keep all of your RV devices charged up. The 50 amp RV generator will fulfill all of your needs, but it is fairly expensive. However, you can be sure that it will last many years, and it will be a reliable output for your energy needs.
Just make sure to purchase a model with reduced noise levels, since the RV generators can be really loud. In our research, we found the five best RV generators for everyone, based on their needs. When choosing the right generator for yourself, make sure you find a generator that suits all your needs, that isn't too big, or doesn't overheat.
Final Thoughts
Every generator on our list will satisfy you thanks to their great construction and noise quality. In addition, our list compiles the best portable generators you can use in your RV, so you never have to go without power.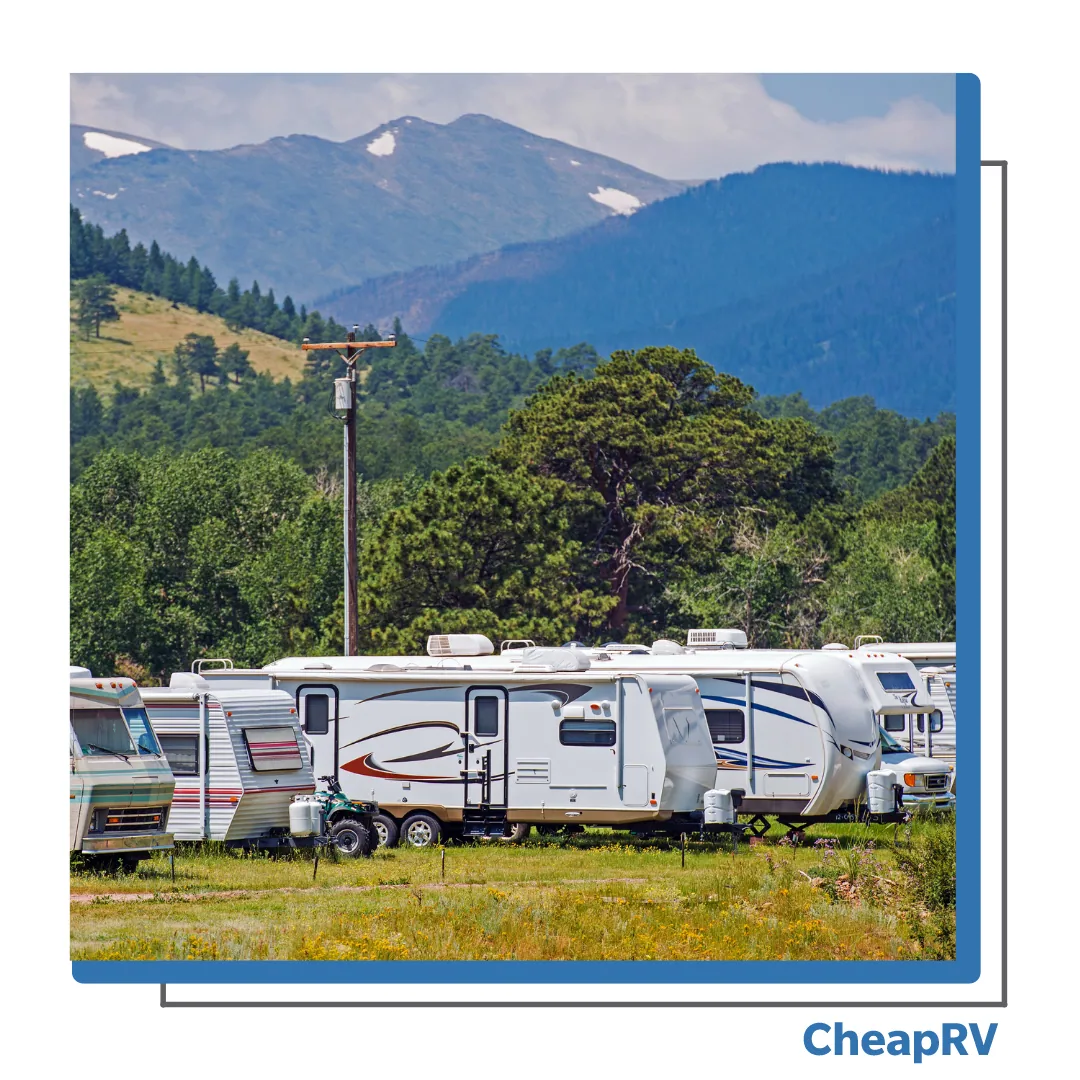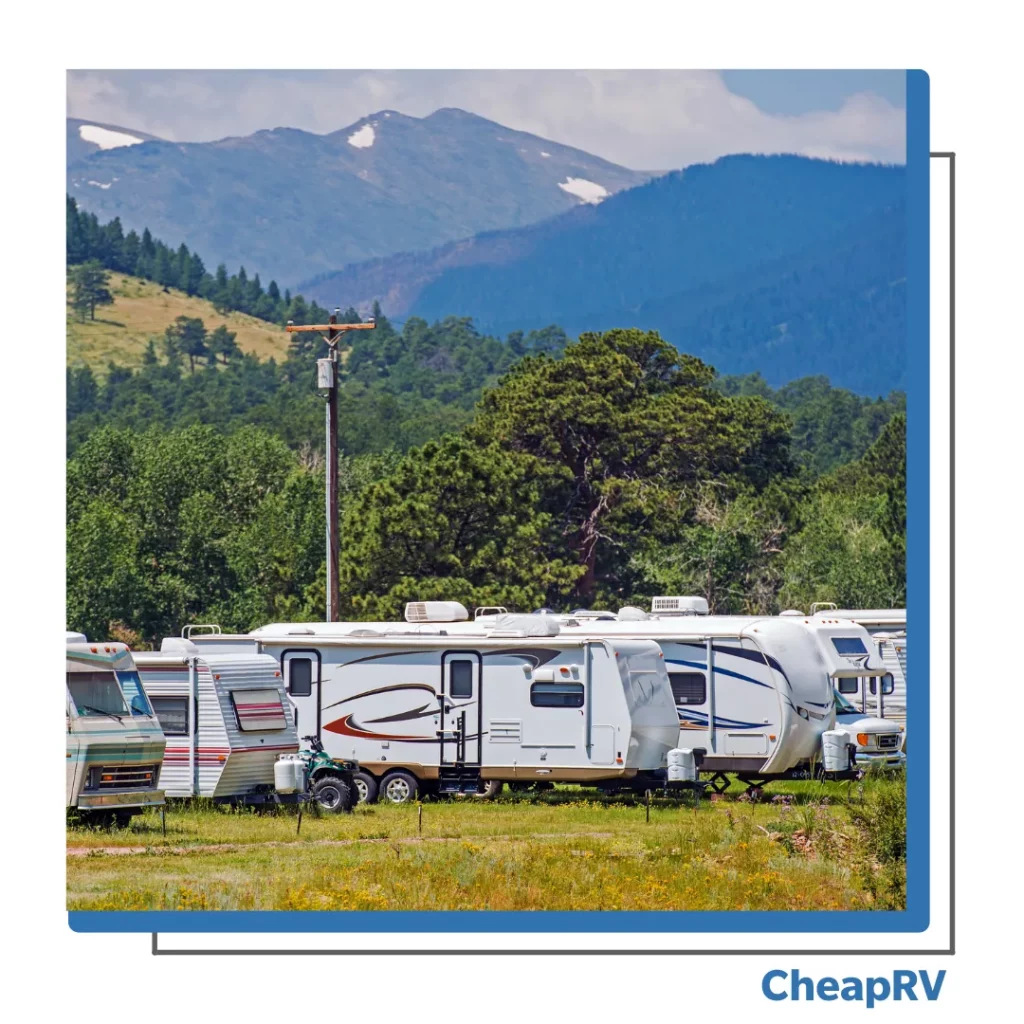 When you pick your generator, ensure that you choose one that accommodates your RV power requirements.
Please choose one of the generators on our list to have an enjoyable RV experience without power interruptions. There's no need to go through the trial and error of purchasing portable generators when we do the work for you.