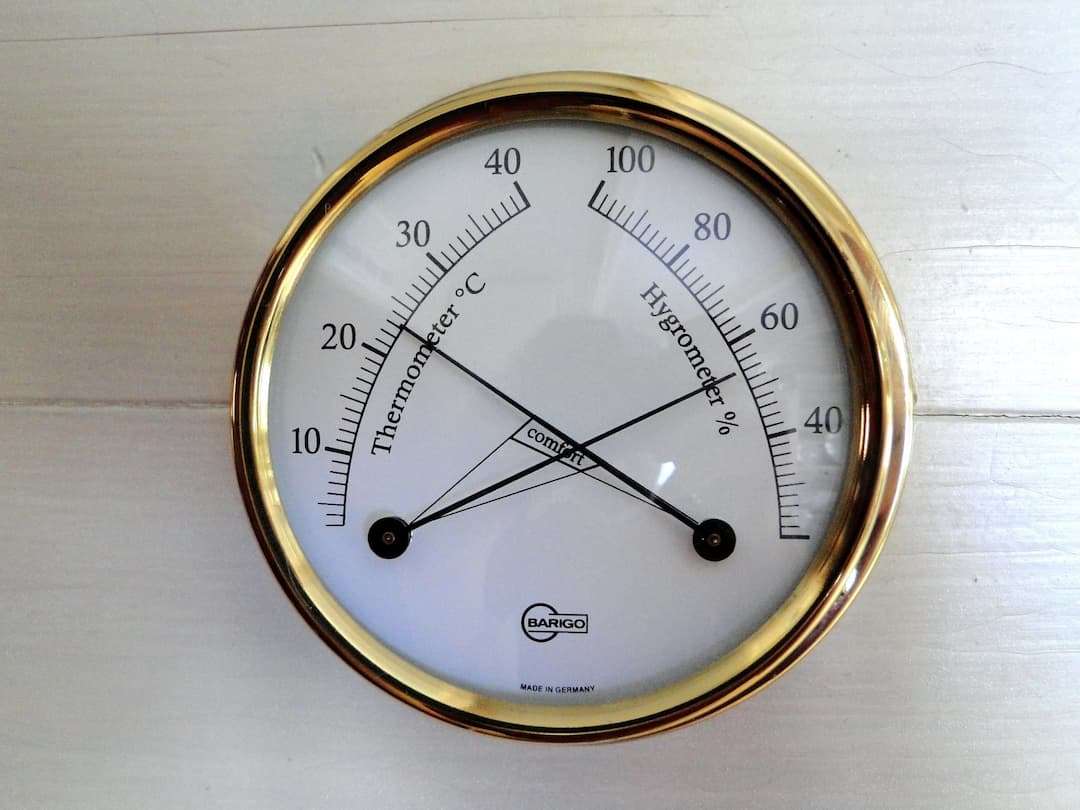 Best RV Thermometers
Traveling in RV and moving a lot could be challenging, especially if you don't know what's waiting for you in the morning. A good thermometer can significantly help while you're driving or sleeping in an RV, whether you need it indoors or outdoors.
With these thermometers, you will always be updated and ready for whatever situation you find yourself in. If you need help with the oven, the refrigerator, or outdoors, the thermometer has to become an indispensable part of your equipment. After extensive research, we found the best RV thermometers. We divided them into categories for You.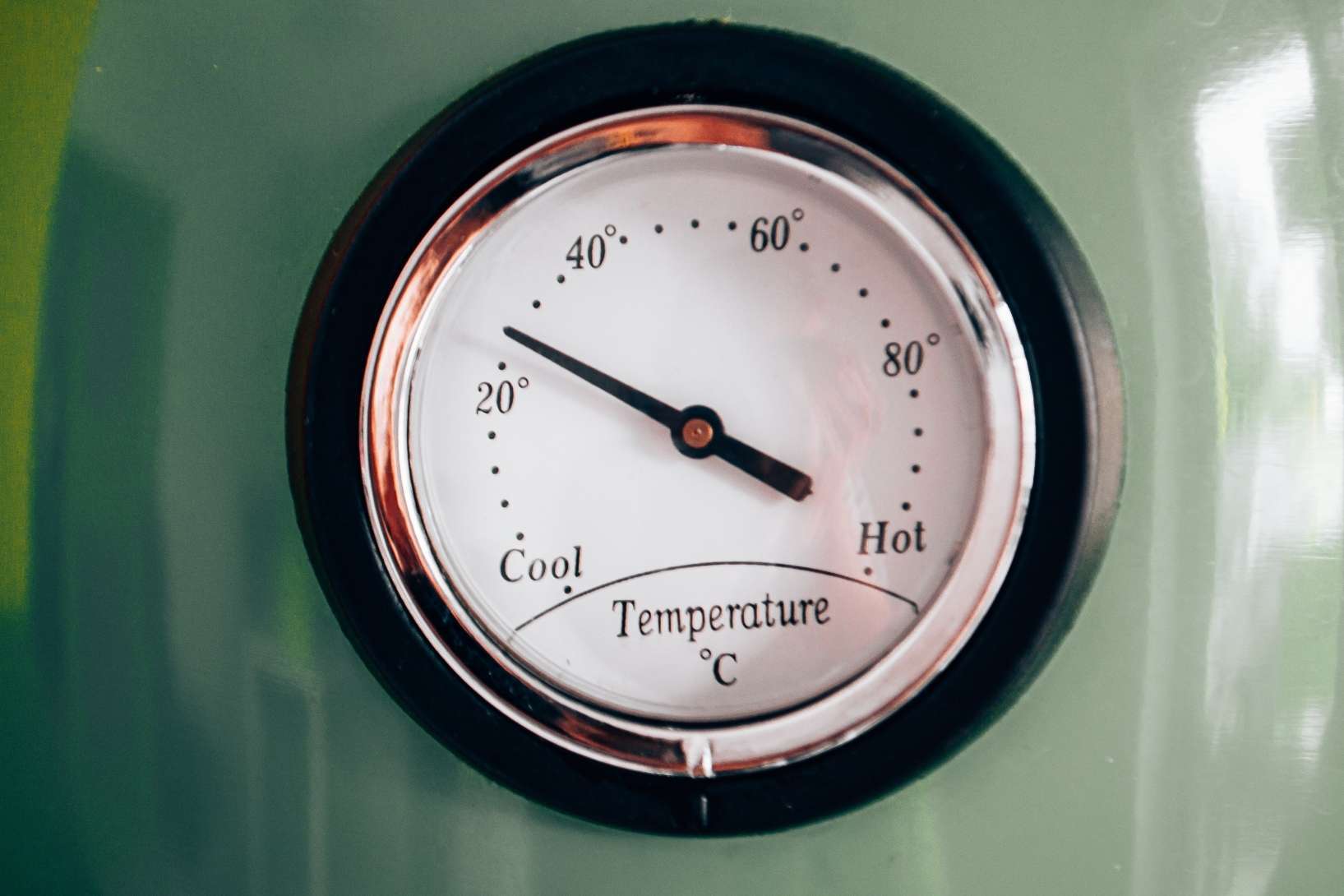 Best RV refrigerator thermometer –

Rubbermaid FGR80DC

thermometer

Rubbermaid FGR80DC thermometer is the best RV refrigerator thermometer. Having the highest range of degrees, it can display temperatures between 20° and 80°F. It ensures the safety of your food by displaying true appliance temperature, without a fault. It is waterproof and really durable.
You can put your Rubbermaid thermometer in a refrigerator, mini fridge, freezer, or cooler. Its stainless steel construction and shatterproof lens make it extremely durable. Not to mention it's made out of chrome. Since we're talking about a mechanical thermometer, you don't need to bother with batteries, ever again!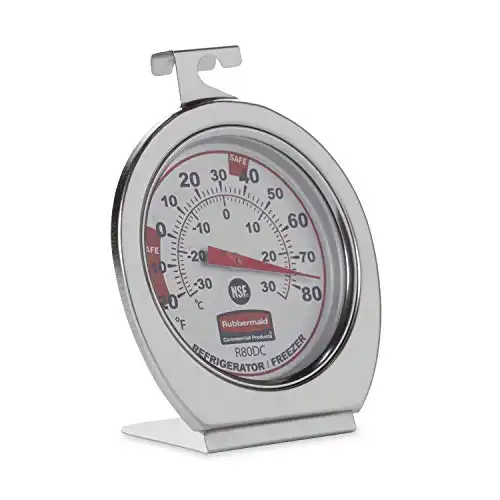 We earn a commission if you make a purchase, at no additional cost to you.
Best oven thermometer for an RV

–

ThermoPro TP07S Wireless

thermometer
Imagine a thermometer that you can use up to a 300 ft range. ThermoPro TP07S Wireless thermometer is the best oven thermometer for an RV. Why? It is highly accurate; it has a stainless steel probe that measures temperatures between 32 and 572°F, with an accuracy of ±1.8°F. If you aren't a good cook, don't worry, this thermometer has 10 preset temperatures that will help you look like Gordon Ramsay.
ThermoPro TP07S is ideal for cooking meat – it will monitor your cooking progress and it will alert you with a beep and a flash once the meat reaches its set temperature. It requires 4 AA batteries and is really easy to use and maintain – just hand wash it and you're good to go.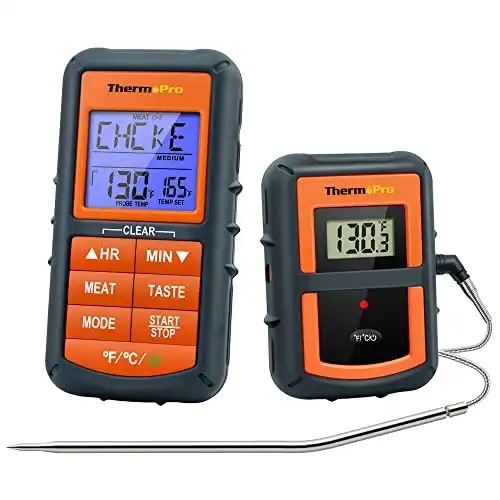 We earn a commission if you make a purchase, at no additional cost to you.
Best outdoor thermometer for an RV –

Power Probe TEMPKIT

thermometer
When choosing the best outdoor thermometer for an RV, you have to take into consideration a few things: how easy it is to use, the range of degrees it can measure, and, as always, its durability. Power Probe TEMPKIT thermometer can measure temperature from 2 locations (up to 3 locations with an additional probe), it is wireless so you don't need to leave the warmth of your RV to measure the temperature outside; it will show on the LCD display of your thermometer.
The only downside is the distance between the probe and the thermometer, which is 16.5 ft. Power Probe TEMPKIT has a high range of measuring temperatures between -10°F and 132°F, making it reliable in snowy as in sunny locations.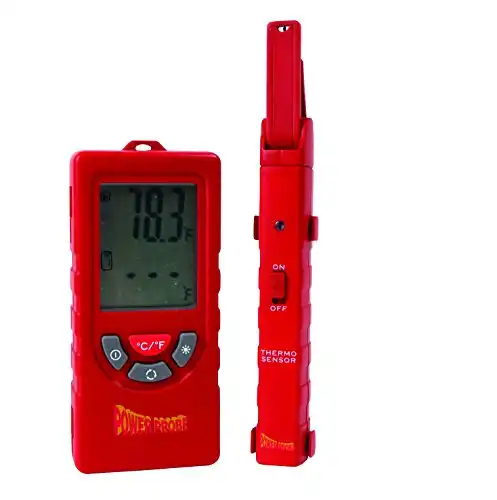 We earn a commission if you make a purchase, at no additional cost to you.
Best indoor thermometer for an RV –

ThermoPro TP50 Digital

thermometer
One thing that is really important when choosing the
best indoor
thermometer for an RV
, which people don't talk about, is –
humidity.
ThermoPro TP50 digital thermometer
has a humidity
sensor and it quickly displays changes in the humidity level.
Proper indoor humidity is beneficial for our skin and allergen.
It
displays three air conditions – Dry, Comfort, and Wet.


Its
temperature accuracy is up to ±1°F and its humidity accuracy is
up to ±2–3%RH. It updates itself every 10 seconds so your
readings are always accurate. It can also be used in a refrigerator,
in the freezer, as a reptile thermometer, etc.
ThermoPro TP50 features a tabletop stand and a magnetic back,
making it fairly easy to place anywhere from the kitchen counter
to the fridge or the coffee table.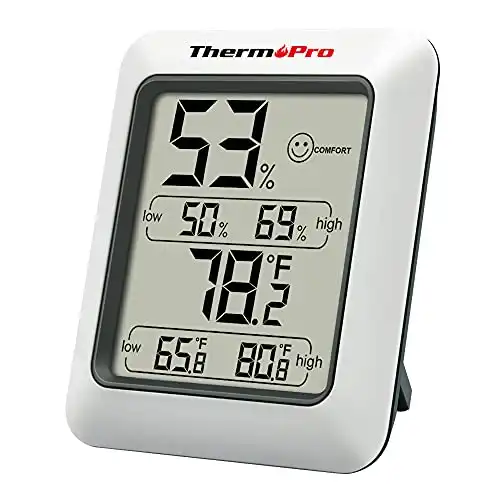 We earn a commission if you make a purchase, at no additional cost to you.
Best indoor/outdoor thermometer for an RV –

AcuRite Digital




Thermometer
With a temperature range of -40°F to 158°F for outdoor
measurements and 32°F to 122°F for indoor measurements,
AcuRite digital thermometer
provides accurate temperature
readings on an easy-to-read LCD screen. It is battery powered and
it has a wireless sensor that is really small and can be placed
anywhere inside or outside your RV. One thing that separates
AcuRite digital thermometer from other thermometers is that it
shows temperature arrows, which indicate whether the
temperature is rising or falling.


That way you will always be
prepared for the upcoming weather. Its wireless signal is one of
the strongest; you can accurately read data up to 165 feet. You
can easily mount AcuRite digital thermometer on a wall or put it
on a coffee table. If you're concerned about outdoor
temperatures, it is designed to be weather-resistant and has a
strong outdoor wireless signal. It transmits data every 30 seconds
so you'll always be up to date on your measurements.
We earn a commission if you make a purchase, at no additional cost to you.
Conclusion

There you have it, these 5 thermometers will fulfill all your needs, inside or outside your RV. When choosing the right one for you, make sure to take into consideration the price, range, accuracy, and durability of each individual product. If you're not big on changing batteries, make sure to buy an electric adapter. And remember, the best thermometer is the one you can use most comfortably and correctly.
Found this article helpful? Leave a comment and let us know!