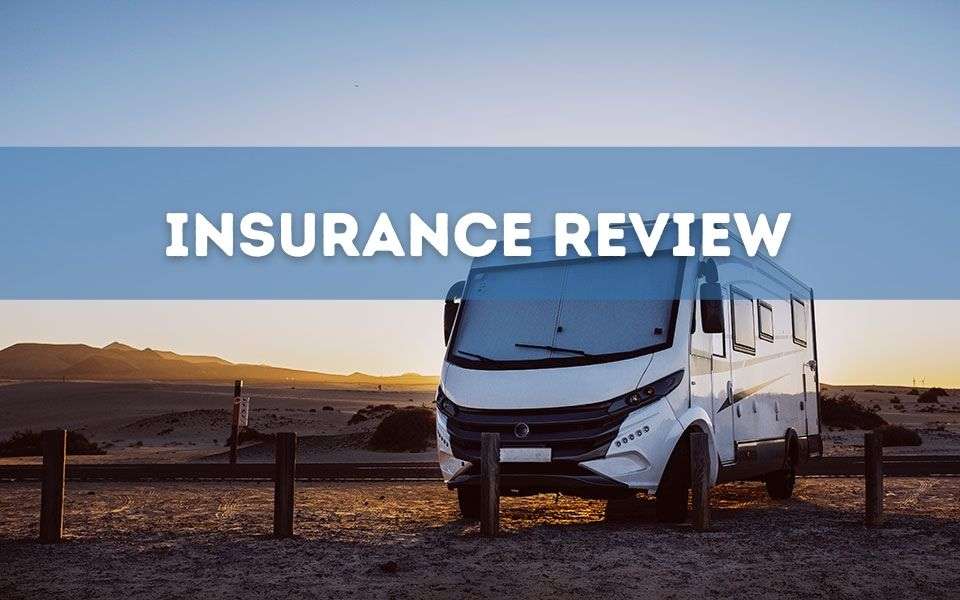 Good Sam Insurance Review
Good Sam Insurance Agency
The Good Sam insurance agency is a specialized RV insurance company that ensures the high-quality protection of the RVers at the lowest rate. It provides plenty of services for RVers. The RVers can enjoy bundles of services, including insurance, loans, roadside assistance, support, and extended warranties. Moreover, all type of RV (Recreational vehicles) gets help from their insurance products. The Good Sam insurance is a trustworthy option for RV owners and vehicle owners.
The Good Sam Insurance Agency offers RV-related services and products for camping enthusiasts and RV owners and offers Good Sam elite membership. Although compared to the traditional car insurance, Good Sam is costlier. But the RV owners can save up to 20% by bundling the policies and insuring multiple RVs.
Good Sam Insurance Review: Average Rating (4.25/5)
The RVers requires insurance for various purposes. Thus RV insurance is a handy and unique choice, especially for RV owners. Some people may use RV a few times a year for vacation purposes, but its home for some people. Thus they need the assurance for their home. However, users can get all the unique policy benefits from the Good Sam camper insurance. Most importantly, you can enjoy the insurance policy options irrespective of your traveling destination, whether it's Canada, the US, or Mexico.
Recreational vehicle insurance is the primary business line of Good Sam, but they also provide the RVers with additional roadside assistance. The Good Sam RV insurance reviews indicate it offers excellent support to its customers. The customers are also satisfied with their service, and thus they are providing an excellent rating. The excellent Good Sam insurance reviews show that it offers comprehensive services, plans, and discounts.
Type of RV Covered
Compared to different types of insurances LLC covers, the Good Sam covers almost all types of RV. The covered RV types are the following:
Fifth-Wheel and conventional trailer
Toy haulers
Truck camper
Class A, B, or C motor home
House trailer
Bus conversions
Pop-up trailer
Utility or Travel trailer
Horse trailer
The Good Sam insurance customer service covers everything from the fifth wheel to the horse trailer. The RVers can enjoy this insurance coverage irrespective of their RV type.
Good Sam RV Specific Coverage and Standard Coverage
You will get every type of plan from the Good Sam Insurance Agency, which will fit all your needs. Collision, comprehensive, property damage liability, injury liability, and personal injury protection are the RV owner's basic policies. However, the detailed RV specific and standard coverage are the following:
RV Specific Coverage
Personal Effect Coverage Up to $3,000: The RVers will get automatic vehicle content coverage up to $3,000. The vehicle contents include appliances, electronics, clothing, etc.
Emergency Expense Allowance:If you get trapped in an accident, and it's 100 miles away from your home, the Good Sam RV Insurance will provide you up to $500. You will get up to $500 as lodging and food cost.
Permanent Attachment:This policy primarily uses RV-related physical equipment like antennas, awnings, and satellite dishes.
Combined Policy:If you go with the same policy for your automobile and RV, the company will provide you with a discount.
Theft Reward:If someone steals your RV and you provide the information to the agency, you will get up to $500 as a theft reward.
Optional Full Replacement Cost:For a replacement RV, you will get the total original purchase price after the first five model years. You can get a comparable new RV by replacing the old one after the first five-year model years.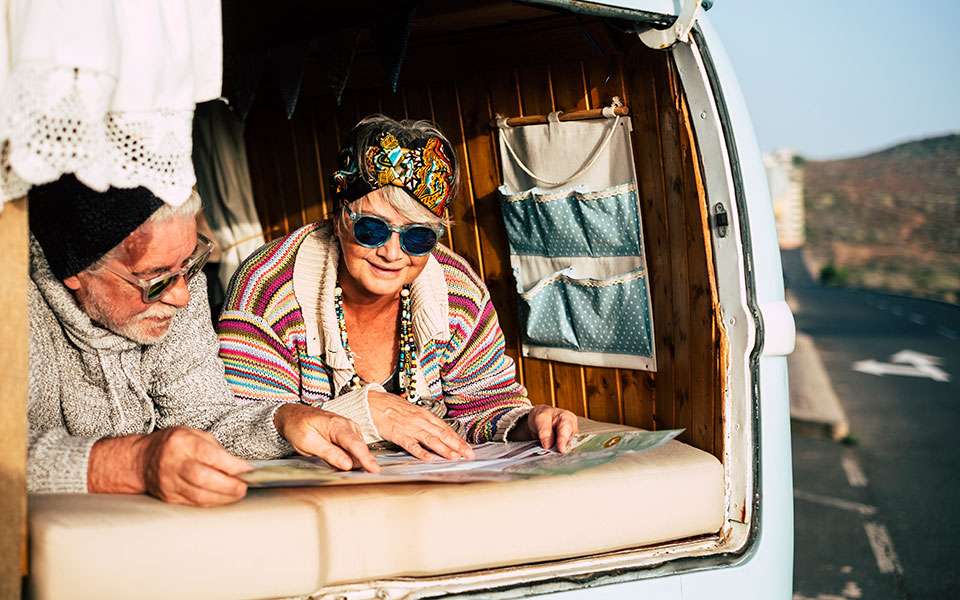 Standard Coverage
The Good Sam Company's standard coverage's are the following:
Liability for Property and Personal Damage
Body Injury Liability
Collision
Personal Injury Protection
Medical Payments
Comprehensive
Motorist Protection for Underinsured and Uninsured
Average Pricing
The Good Sam website doesn't have any straight pricing list or insurance rate. But you will get different discounts according to your insurance coverage. How much extra coverage you want is a determining factor of average pricing. However, the insurance cost will vary based on the following factors:
RVers age and their driving history
RVers credit history
RV's model, size, year, make, and value
Your RV registered in which state
The deductible amount
However, if the RVers take multiple coverage's in a year, they can easily save up to $500.
The Good Sam insurance agencies don't disclose their RV insurance plans. So how much they deduct or charge for any RV premium is not known at all. However, the company announced that their standard plan and custom RV policy costs are the same. Moreover, they stated that the RV owners could save up to $500 on average in a year.
Good Sam's vehicle insurance plan offers an extended discounts list for temporary RV storage, safe driving, multiple vehicles, bundled policies, and safety and anti-theft devices. The customers on their RV insurance premiums can save up to 53%. Moreover, the company offers specific coverage for the RV owners while they don't use their fifth-wheel camper, motor home, or travel trailer. In short, the cost and discount policies of Good Sam Company are the follows:
Premium: Depending on the vehicle's and driver's, the annual compensation varies
Deductible: Depending on the vehicle's and driver's, the deductible varies
Bundle Options: Auto insurance bundle options
Discounts of Good Sam Agency (Ratings 5/5)
Good Sam auto insurance and Good Sam car insurance offer plenty of discounts for RV owners and vehicles owners. Some of the discount policies are the following:
Paid-in-full Discount: You can enjoy a lower insurance premium if you pay the entire insurance premium in advance.
Safe Driver Discount: The Good Sam offers a lower insurance premium for those who have a reputation as a safe driver. As long as the RVers go without claiming any insurance, they can enjoy the safe driving discount.
Multi-Vehicle Discount: The RVers and vehicle owners on their insurance policy can save up to 20% by insuring multi-vehicle. Thus if someone takes combined insurance for their auto and RV, they will enjoy a discount of up to 20%. Moreover, if your insurance covers an accident, there will be only one deductible for you.
Multi-Policy Discount: The customers can get a multi-policy discount of up to 10% if they insure their RV and home or other property together.
Low Mileage Discount: Usually, the mileage discount varies based on how much you drive. If you drive your RV less, the Good Sam will offer you this discount.
Anti-Theft Discount: The Good Sam will offer you an anti-theft discount if you use anti-theft devices to protect your RV.
Good Sam Company's Pros and Cons
You will get the following advantages and disadvantages from your insurance. Let's discuss:
Pros:
Online Portal: The Company has an online portal through which you can pay your insurance premium quickly. Moreover, you can also manage the other insurance auto policy.
Available Additional Services: Once you insure your RV with this company, you will get RV insurance and other additional features. However, the additional feature includes SUV or truck insurance.
24/7 Customer Support: The company's representative will provide you with emergency service 24/7 and around the clock. You will get customer support whenever you need it. Thus if anything happens, you can easily claim a quote.
Mexico Insurance: Good Sam's one of the most incredible benefits is providing RV insurance support even in Mexico. Thus this insurance protects your RV even while you are traveling in Mexico.
Cons:
The Good Sam agency's insurance doesn't have many disadvantages to discuss. The only con is the following:
No High-risk Coverage: You will not get any high-risk driver coverage from Good Sam. Moreover, if you get a DUI, it doesn't offer any SR-22 after it.
Final Words
If you regularly use your RV for work trips, family vacations, adventure, and other uses, then the Good Sam RV insurance is a trustworthy option for you. The attractive RV Premium will match your budget, unique preference, and lifestyle. Moreover, the Good Sam insurance offers roadside assistance to ensure the RVers long-distance safe drive.
RVers can also save a considerable amount by insuring multiple vehicles. Furthermore, the Good Sam vehicle insurance plan will surely entice you to insure your RV at fewer prices. Thus, the Good Sam insurance positive customers review is evident that it's one of the best insurance options for RVers.
Latest posts by Tim Harris
(see all)