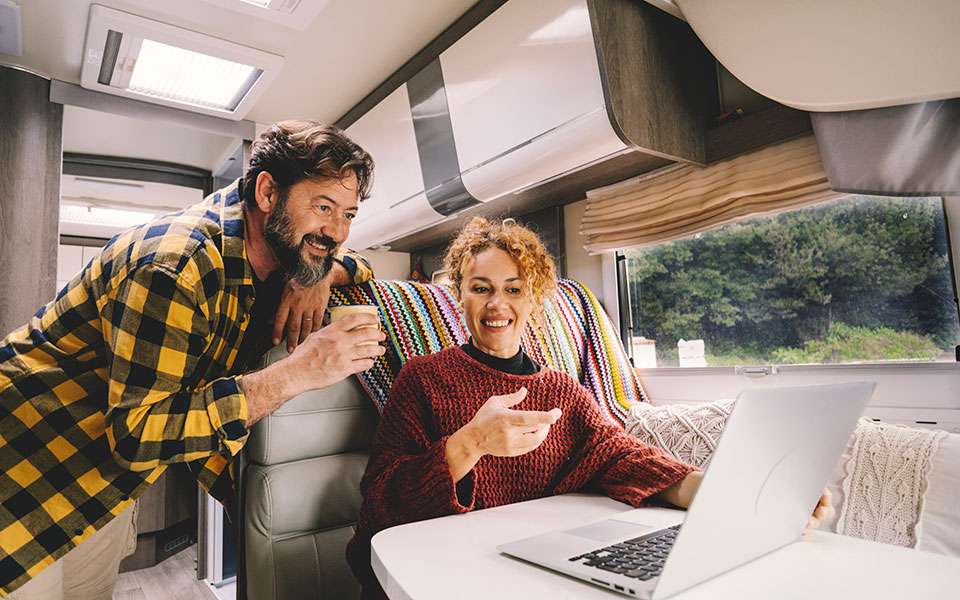 How Long Are RV Loans?
People who are interested in adding a RV into their life, it often requires financing. Because recreational vehicles are one of the most expensive vehicles nowadays. So typically people are looking for RV loans whether it is given by online lenders, banks and credit unions. In this article, we will help you to know more about how long RV loans are, how you can achieve it and many more.
We will also cover some basic tips and tricks to become an eligible candidate to take the loan for your dream recreational vehicle.
Let's dive in.
Different types of RV Loan Providers
Recreational vehicle loan is provided by various financial institutions and you can apply for the loan online. If you have a keen idea of all the service providers in your selected region, it will be easier to make your wise decision. Generally, RV loan is offered by-
Banks
Online Lenders
Credit Unions
Other Financial Organizations
The more you research, the higher chance of getting the best lenders as you prefer. It's important to know all the terms and conditions of a lender you pick. RV loans can be a major liability for carrying in the next few or more years. So think twice before making your decision.
RV Loan Terms
Various factors such as the total cost, old or new vehicle, your overall credit score, payment scheme of where you take the loans need to be considered for RV loan terms. Typically the duration of an RV loan term is often not more than 10 to 15 years.
When you are willing to take RV loans, it is also a matter of consideration that you are purchasing a new RV or an old one. Sometimes it's tough to get the loan for an old RV whether a brand new RV can make the difference.
Depending on your choice, you can take either shorter time with higher monthly payments or choose a longer time with lower monthly payments. Some banks, credit unions and other financial institutions are offering this loan term up to 20 years. But keep in mind that If you want to take a longer time, the payment rate will increase due to the interest rate. It's always a better decision to take short term RV loans if you can afford to pay off.
Several RV loan providers you will find which can completely satisfy your needs. Give a lot of time on research so that you can make the best deal for your RV financing. There are also some institutions which offer customized payment schemes as you prefer. So, take time and find the best loan terms that assist you to buy your luxurious recreational vehicle.
Average Interest Rates of RV or Camper Loans
The average interest rates of RV loans can be as low as 4%. It also depends on your overall credit score and payment scheme time period. If your credit score is more than 700, it is possible to take out a loan with a lower interest rate.
Having a poor credit score may increase the rate of your RV loans. If you don't have a good credit score and you want to take the loan for a longer period, it's recommended to make savings for the larger down payment upfront.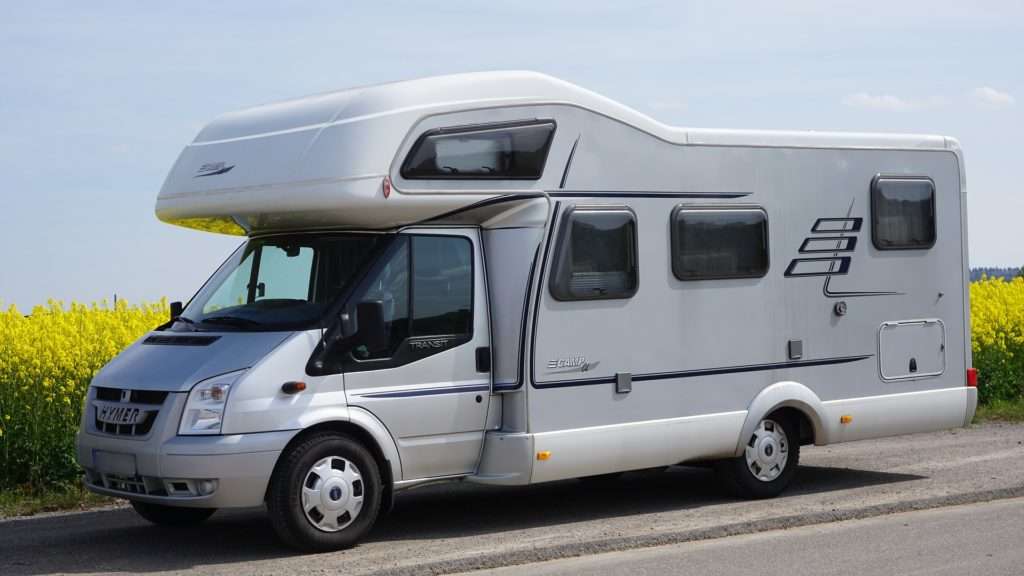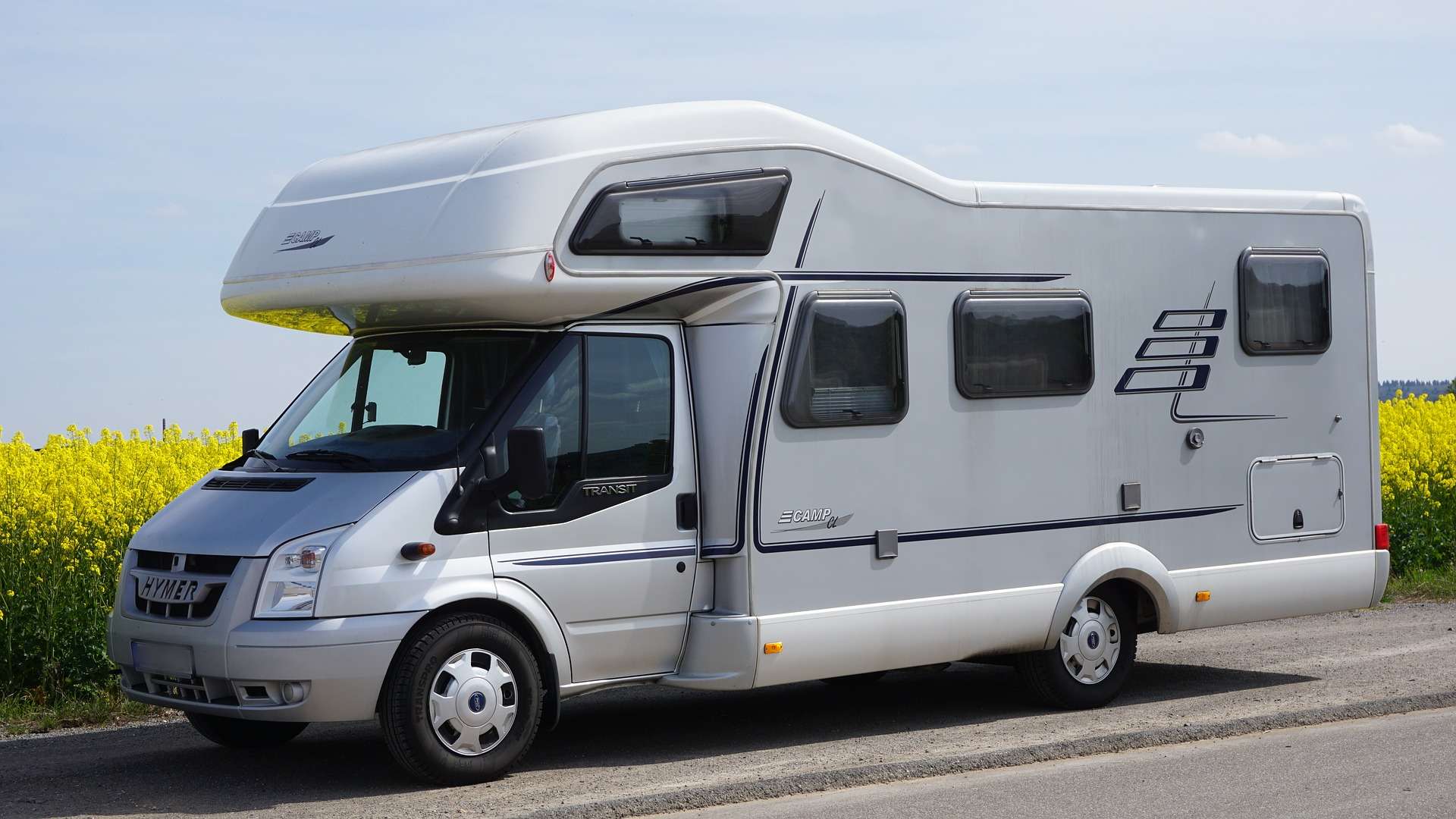 Things To Keep In Mind
Some important factors you can take in your consideration if you're planning to take RV or camper loans. Here we can't resist ourself to share some of the following tips:
Good Credit Score
If your overall credit score is more than 600, it will be considered as an average to get the best RV loans. But having a better score than average always makes more doors open. We highly recommend you to achieve more than 700 score so that you can explore the best recreational vehicle financing and choose your desired one.
Advance Deep Research
Take time to do some research before making your decision. There are plenty of options in your hand, why don't you explore it? When you choose the best RV loans based on your own research and other variables, it makes sense. Otherwise, you can't compare to the other options and there is a possibility of picking the best RV loans that meet your expectations.
Negotiate With Dealers
Just like car and house, a dealer of RV often seeks a higher price and they are welcoming you for negotiation. If you don't want to haggle and think it's out of your comfort zone, you will probably make a big mistake. You can see the price from some different websites like RVT.com, RVs.com or RVTrading.com and go for better deals if available. You also need to talk with the dealer from your point of view and show that you are aware of this marketplace.
Other Expense
It's important to keep in mind that buying an RV is not like your expense is over. As it's part of your luxury, you constantly need to spend on it for various purposes. Recreational vehicles require maintenance costs, campsites, storage costs and gas and utility costs. You have to carry out all the expenses to travel and explore where you prefer.
Frequently Asked Questions
There are some general questions that should be clear on your side. If you have any more questions that we didn't cover yet, feel free to contact us directly on the internet.
1. Do you need RV insurance to get a loan?
Yes, it is essential to have RV insurance in order to take RV loans from any lenders. You need to show the proof of essential documents and it also needs to meet the requirements of your selected lender.
2. Is RV financing hard to get?
Compared to the other loan terms. RV loans are not as hard to get. But your income statement and total wealth is always a matter of consideration when you're willing to get the best RV loans.
3. Should I buy or rent a RV?
If you want to travel more or live in a recreational vehicle peacefully, it will be better to buy an RV. But you don't frequently travel too much, probably love to travel once in a month, renting a RV is a better option.
4. Can I buy an RV with an auto loan?
Auto loan is not available for a luxury motorhome or camper, you will need to invest it for buying a car. For recreational vehicles, you will need to take out different RV loans.
5. How to get an RV loan?
Getting an RV loan needs a systematic process. You need to gather all the important information regarding your income statement and other loans. Then you need to go through the inspection. If everything is okay, you will probably get a RV loan.
Conclusion
Finding the best RV loans with flexible interest rates is often challenging. Check out our best RV financing related blogs and gain more resources to choose your preferred one. If you have faced any trouble, feel free to give us a knock without hesitation. Hope this article will make you clear all the confusion regarding RV loan terms and other conditions. Thanks for reading.
Latest posts by Tim Harris
(see all)