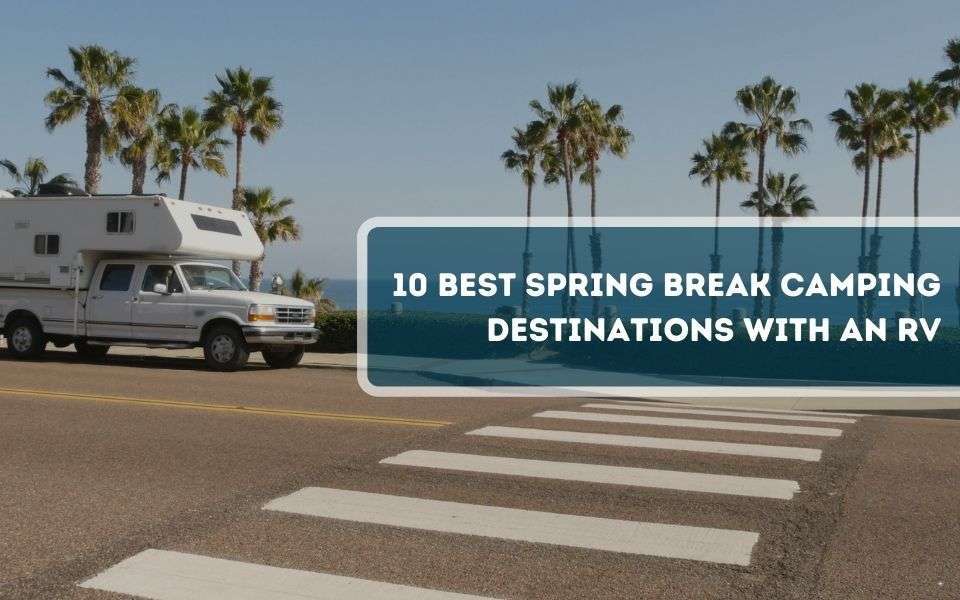 10 Best Spring Break Camping Destinations with an RV
Are you noticing the change in nature? The snow is melting, birds are chirping, and the days are becoming light and long. This means the spring is knocking at the door. So, now it's a perfect time for planning the vacation in spring. And thus, here we organized the details of spring break camping destinations for you where you can go with your RV and enjoy nature.
Spring is the most versatile time for campers and RVers to travel. Whatever places you go, you will enjoy the summer's sandy beaches, plenty of sunshine, and sometimes a little cooler weather. This season is absolutely perfect for biking, hiking, and exploring nature.
So, now let's discuss the best spring vacation spots in the US where the RVers can take their RV.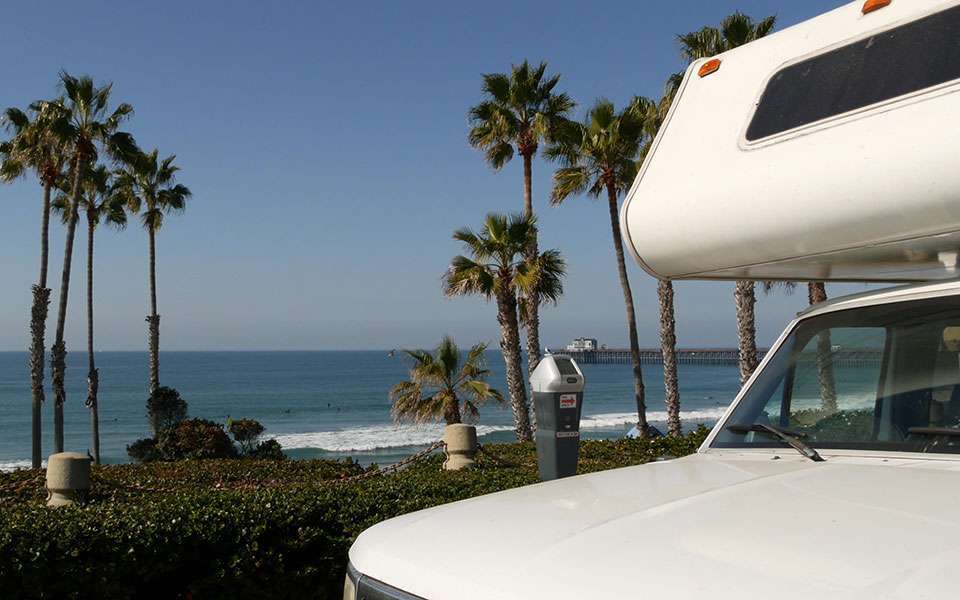 10 Best Spring Break Camping Destinations with an RV
1. Florida Caverns State Park, Florida
The main landscapes for a vacation that Florida offers to its visitors are beaches. But don't think that for experiencing a mysterious and beautiful cave, you have to travel all the way to New Mexico or Kentucky. Instead, you will get the best cave system experience at the Florida Caverns State Park, also.
In the panhandle's middle, the Florida Caverns Park is situated, and Alabama and Georgia closed the park's area. The sunshine state's various sides you can experience in this park, and it is one of the best places to go for RVing. With full hook-ups, there are 35 RV-friendly-campsites within the Florida Caverns State Park so that you can experience your best RVing time here.
2. White Sands National Monument, New Mexico
Do you know there is a hidden gem in the Southwest region, and that is the White Sands National Monument, New Mexico? This place separates the sea from the sand. Basically, it is one of the best places to visit with an RV. It is the best place to enjoy your best time as it is sunny, warm, and perfect.
If you still don't know about this place and didn't visit it, you can grab the perfect visiting opportunity in this coming spring. In the whole world, the giant dunes and gypsum fields you will find on this National Mountain. Once you step into this place, you will feel like you are visiting an alien landscape.
The crashing and largest ocean waves here will definitely mesmerize you. All around, you will find countless blessings and exploring opportunities. Also, you will enjoy the sledding down's simple fun. So this is another best place on our list where you can travel with your RV.
3. Great Smoky Mountains National Park. North Carolina/Tennessee
This Mountains National Park is one of the great spots you can visit once in a year. It is one of the most popular and beautiful traveling destinations in the US, especially in spring. During spring, you will experience the extra remarkable beauty of this place.
There are plenty of newly-bloomed wildflowers here in spring, and lots of things are also available, from black-eyed Susan to rhododendrons. This park is the home of substantial flowering plants, and the number is approximately 1500 types. At the April's end, the park hosts the Spring Wildflower pilgrimage. The nature host this beautiful wildflower pilgrimage celebration.
For enjoying this beauty, you have to reserve your seat at this campsite in advance. Otherwise, you will not be able to experience this natural beauty in spring as most of the sites have a record to fill up their seats fast.
4. Point Mugu State Park, California
So are you looking for a guide to easily enjoy the beauty of southern California without paying the hotel room's high rent or premium? If yes, then Mugu State Park is the perfect and best place for you from where you can experience the beauty of southern California.
Santa Monica Mountains is the nest of Point Mugu State Park. This state park offers camping accommodations within the RVer's budget for moderately sized travel trailers and motorhomes. It is another best place to go for RVing in the spring.
You will get stunning 5 miles of ocean shoreline beaches in this park. Moreover, two river canyons, dunes, and bluffs will definitely provide you with a mesmerizing experience. After hiking a long day, you can go ahead to the locality and search for the beckoning water. You can also try out the surf.
5. Isa Blanca State Park, Texas
You can have a romantic and perfect beachy spring trip with your RV at the Isa Blanca State Park, Texas. This park is located in the deep of Texas. This is one of the best Golf coast islands in Texas, and it offers both partial and full hook-ups for RVers. Moreover, if the RVers want, they can camp in the dry and cabana camping spots.
For traveling in the spring, this destination is undeniably beautiful. Though all year round, this state has warm weather in March and April, you will experience the best weather here. However, there is enough crowding in this park in March and April. If you want to enjoy this place in a less crowded way, you should come in July and August.
6. Cedar Key, Florida
For traveling in spring with your RV, undoubtedly, one of the best destinations in Florida is Cedar Key. You can enjoy the best weather in March and April in Cedar key. At this time, the humidity and heat are less in this place. But in July and August, the places and beaches become a little crowded over time.
You will definitely learn about the endless shoreline in Florida. This is a west-coast island, and it offers much more surprising things to the visitors. You can enjoy both the unique wildlife and miles of hiking trails here in this place in Florida. Especially it is more famous for those who want to enjoy the bird-watching crowd.
7. Myrtle Beach, South Carolina
Myrtle Beach in South Carolina is another best place to go for RVing in the spring. When you arrive with your RV on this beach, you will enjoy the scenic coastline of 60 miles. This is one of the best places to unhitch your RV and enjoy the beach.
Typically you will experience warm weather here. And you can easily make sandcastles or lounge with a book in this weather. Moreover, you can easily enjoy the beach's bird's eye view from the Sky Wheel.
This place contains huge attractions, great beachy views, and abound entertainment. Everything is available here for whatever type of entertainment you need, from fascinating museums to outlet shopping and live performances to themed shows.
8. Branson, Missouri
The Ozark town in Branson, Missouri, consists of many campsites and RV parks. A family-friendly entertainment environment is the main feature of Branson. You can easily enjoy the life and themed shows with hilarious comedy, toe-tapping dance and song, worthy acrobatics, and many more things.
You can do many things with your RV in Branson, and this city offers you a lot. The things to do here are spending the day in the water, enjoying the lake view, flying through the treetops, and hiking in the Ozark Mountains.
9. Big Sur, California
Big Sur is ready with the golden beaches and breathtaking views for the RVers. This place is located between San Simeon and Carmel. When you travel the Highway in California with your camper, you can enjoy the Santa Lucia Mountains and the Pacific Ocean views.
By driving to Big Sur, you can spend your beautiful spring break. Also, you can stop your RV at Notley's Landing, McWays Falls, and Bixby Bridge to enjoy their heavenly scenic beauty. The Big Sur contains 90-mile stretch, and undoubtedly with the cosmic view, you can enjoy a meal. Many restaurants are situated in the coastal cliffs areas in Big Sur, and they offer the most incredible ocean views.
10. Lewes, Delaware
So are you a budget-friendly traveler seeking a low-key destination but also hoping to do everything there? Then, Lewes, Delaware, is the perfect place for you. The charming streets of this destination are perfect for RVers and campers to explore.
The Cape Henlopen State Park is the main attraction in Lewes, and this destination is best known for this park. The Cape Henlopen Park is located where the Delaware Bay meets the Atlantic Ocean. Moreover, Fort Miles Historic Area is also located here. The uncrowded beaches and waterfront view definitely make this destination the best for RVers and campers.
Conclusion
So, from the above informative discussion, it is clear what the best spring break camping destinations are. Now you can choose and pick the best destination. Just make ready your RV, load it up, pack your bags and head out to the beautiful spring break getaway.
If you want to travel to any popular travel destination in this traveling season, you should plan in advance. Planning early will significantly help you to save money. Also, depending on your camping or traveling destination, the campsite fees and campground's facility or amenities will vary substantially. If you choose a less-luxurious traveling destination, you can save plenty of money. However, if you are not bothered about the cost, you can go anywhere you want.