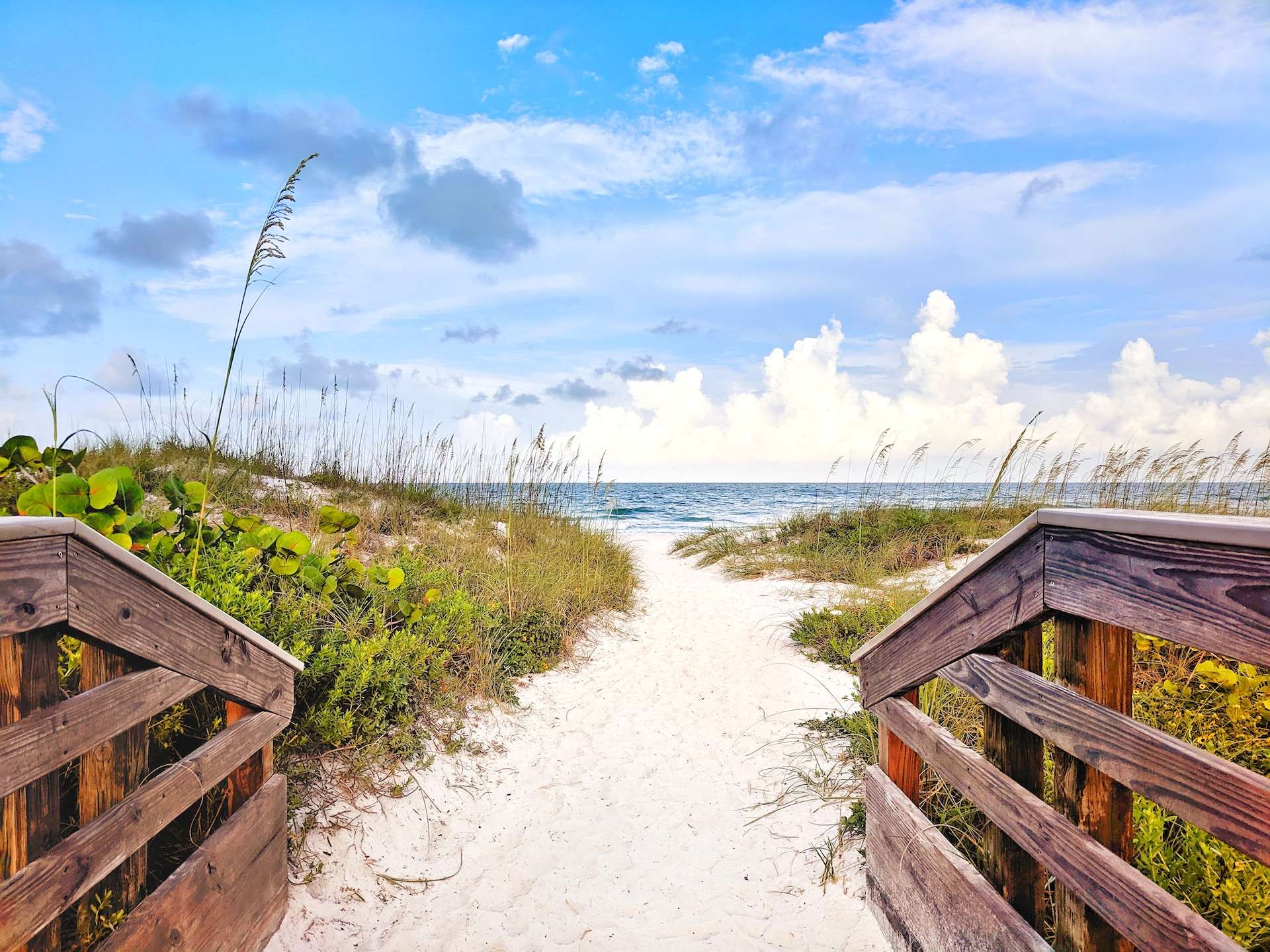 17 Best Beach RV Parks In Florida
Having journeyed through the Sunshine State in search of the ultimate seaside retreat, I've discovered that the best beach RV parks in Florida offer a captivating blend of azure waters, sun-kissed sands, and the comfort of home on wheels. 
Florida, renowned for its miles of scenic coastline, tropical climate, and vibrant culture, boasts some of the country's most picturesque and traveler-friendly RV destinations. 
Whether you're an experienced RVer or a newbie looking to dip your toes in the world of mobile vacations, this list of the best beach RV parks in Florida will guide you to paradisiacal spots that promise unforgettable memories. Dive in, and let the waves of adventure beckon you to these coastal gems!
Here Are The Best Beach RV Parks In Florida
Florida's coastlines are a tapestry of stunning vistas and paradisiacal spots, and nestled within these are the crème de la crème of camping spots: the best beach RV parks in Florida. These havens offer immediate beach access and all the amenities that make for a luxurious and comfortable stay. 
The sheer variety means there's something for everyone, whether you prefer quiet stretches of sand or bustling beachside communities. Let's dive into the best beach RV parks in Florida that promise more than just a place to park; they offer experiences that will remain etched in your memory forever.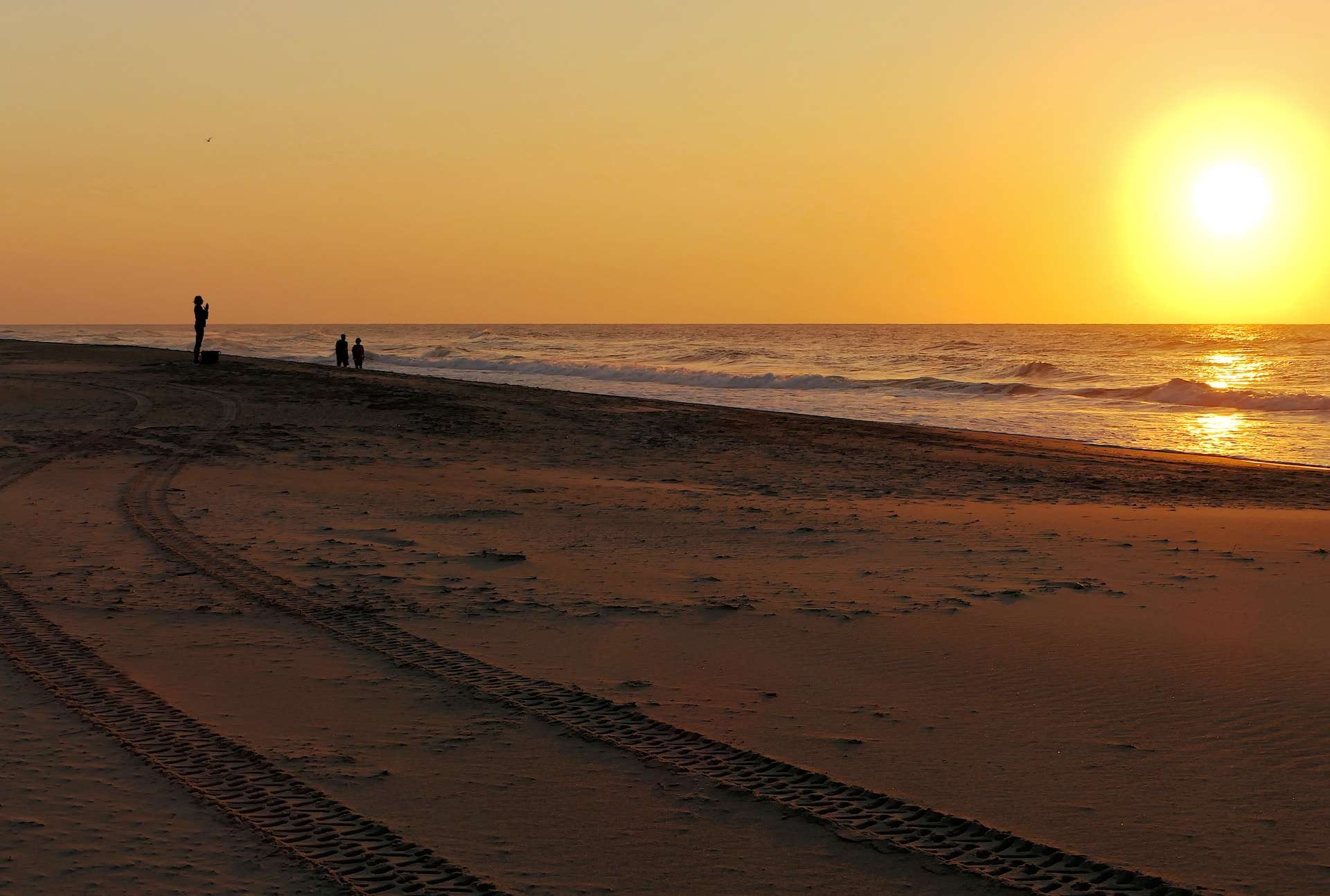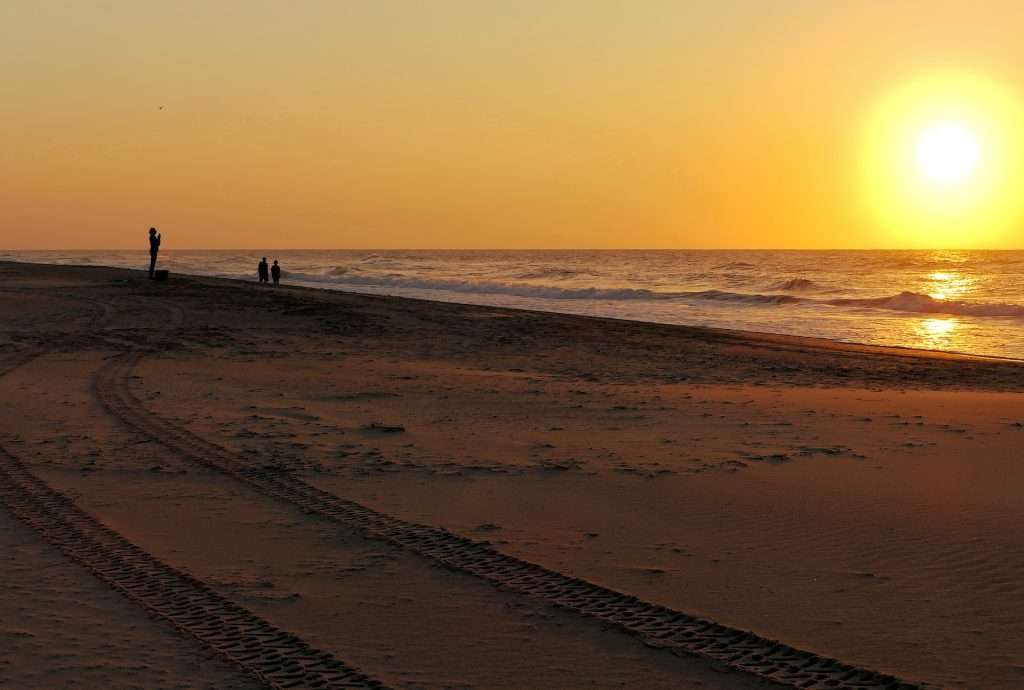 Destin West RV Resort: Located on Florida's scenic Emerald Coast, this RV resort boasts pristine beachfront views and a range of upscale amenities. Known for its calm, crystal-clear waters, it's a favorite for families and couples alike.
Red Coconut RV Park: Situated on Fort Myers Beach, this park offers direct beach access and an old Florida charm. With its 450 feet of beachfront, the sunsets here are a sight to behold.
Jetty Park Campground: Positioned in Cape Canaveral, this park provides breathtaking views of cruise ships, launches from the Kennedy Space Center, and of course, the endless expanse of the Atlantic Ocean.
Turtle Beach Campground: Found on Siesta Key, a barrier island on the Gulf of Mexico, this park offers serene surroundings, perfect for those looking for a more laid-back experience. Plus, the occasional turtle sighting makes for a delightful surprise.
Bahia Honda State Park: Located in Big Pine Key, this state park is famous for its iconic Florida Keys views, historic bridges, and a variety of water sports.
Camp Gulf: Nestled in Miramar Beach, Camp Gulf is the epitome of beachfront camping. With a variety of site options – including directly on the sand – it's one of the best beach RV parks in Florida for those who want to sleep to the sound of waves.
Boyd's Key West Campground: Situated at the southernmost tip of the US, this Key West gem offers oceanfront sites, a heated pool, and proximity to the vibrant Duval Street.
St. George Island State Park: This park, located on St. George Island, offers miles of undeveloped beaches. Known for its tranquil atmosphere and rich marine life, it's a haven for nature lovers.
Navarre Beach Camping Resort: Set along Florida's pristine Emerald Coast, this resort offers panoramic ocean views. Its fishing pier and private beach make it a slice of paradise for adventure seekers and relaxation enthusiasts.
Long Key State Park: Located in the heart of the Florida Keys, this park boasts waterfront campsites stretching along the Atlantic Ocean, making every sunrise an event worth waking up for.
Gamble Rogers Memorial State Recreation Area: Nestled on Flagler Beach, this park offers a delightful mix of beach and riverside camping. It's also an excellent spot for birdwatching and beachcombing.
Henderson Beach State Park: Located in Destin, this park features powdery white sand dunes and warm Gulf waters. The protected coastal dune ecosystem adds a touch of wilderness to the beach experience.
Periwinkle Park & Campground: Situated on Sanibel Island, this park is not just about the beach; it's also home to beautiful birds and vibrant flowers. Its proximity to the island's famous shell-filled beaches is an added bonus.
Sebastian Inlet State Park: A gem on the Atlantic Coast, this park is a surfer's paradise thanks to its consistent waves. Its fishing areas and wildlife viewing opportunities make it a must-visit.
Virginia Key Beach Park: Close to the vibrant city of Miami, this park offers a serene escape from the urban hustle. With its historic carousel and mini train, it's a nostalgic trip down memory lane.
Fort De Soto Park: Set in St. Petersburg, this park is more than just a camping spot. With its historic fort, nature trails, and award-winning beaches, it's a comprehensive outdoor experience.
Bluewater Key RV Resort: Concluding our list is this luxurious resort located near Key West. Offering private tropical sites and top-notch amenities, it redefines beachfront RVing.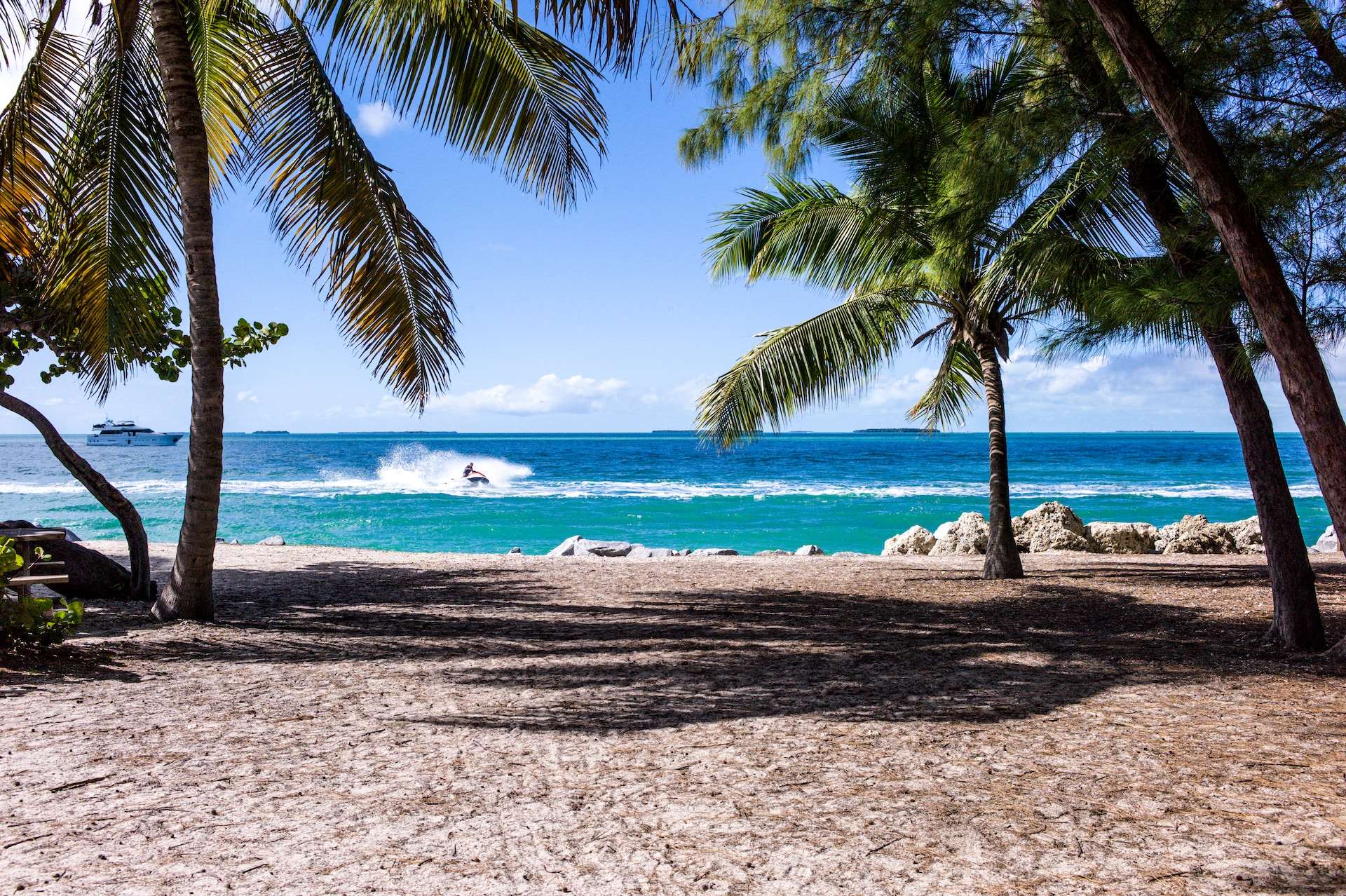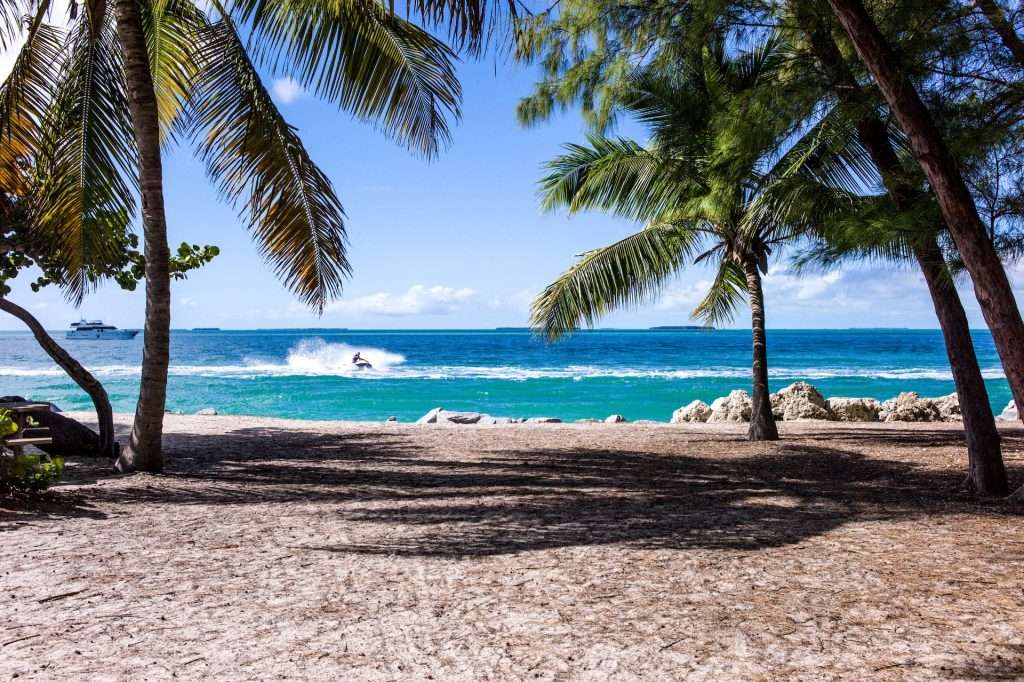 FAQs About The Best Beach RV Parks In Florida
Where can I park my RV for free in Florida?
While the best beach RV parks in Florida typically come with a fee due to their prime locations and amenities, there are places in Florida where you can park your RV for free, known as "boondocking" or "dry camping." Public lands — like some areas managed by the Bureau of Land Management or the U.S. Forest Service — might offer spots for free camping. 
However, these aren't typically located directly on the beach. It's always recommended to check the regulations and availability in advance. If you're keen on staying close to the coast, networking with other RVers or joining RV forums can lead you to lesser-known spots or private properties where one can park for free or in exchange for some work. However, for a truly memorable beachfront experience, investing in a stay at one of the best beach RV parks in Florida is worth it.
What is the average cost of staying in an RV park in Florida?
The cost to stay in an RV park in Florida can vary widely based on location, amenities, season, and the type of site you select. On average, nightly rates can range from $30 to $100 or more. 
Given their prime locations and top-tier amenities, some of the best beach RV parks in Florida might be on the higher end of the spectrum, especially during peak travel seasons. Monthly rates can provide a better deal if you're planning an extended stay. It's always a good idea to research and book in advance, especially if you're targeting the best beach RV parks in Florida during popular travel times.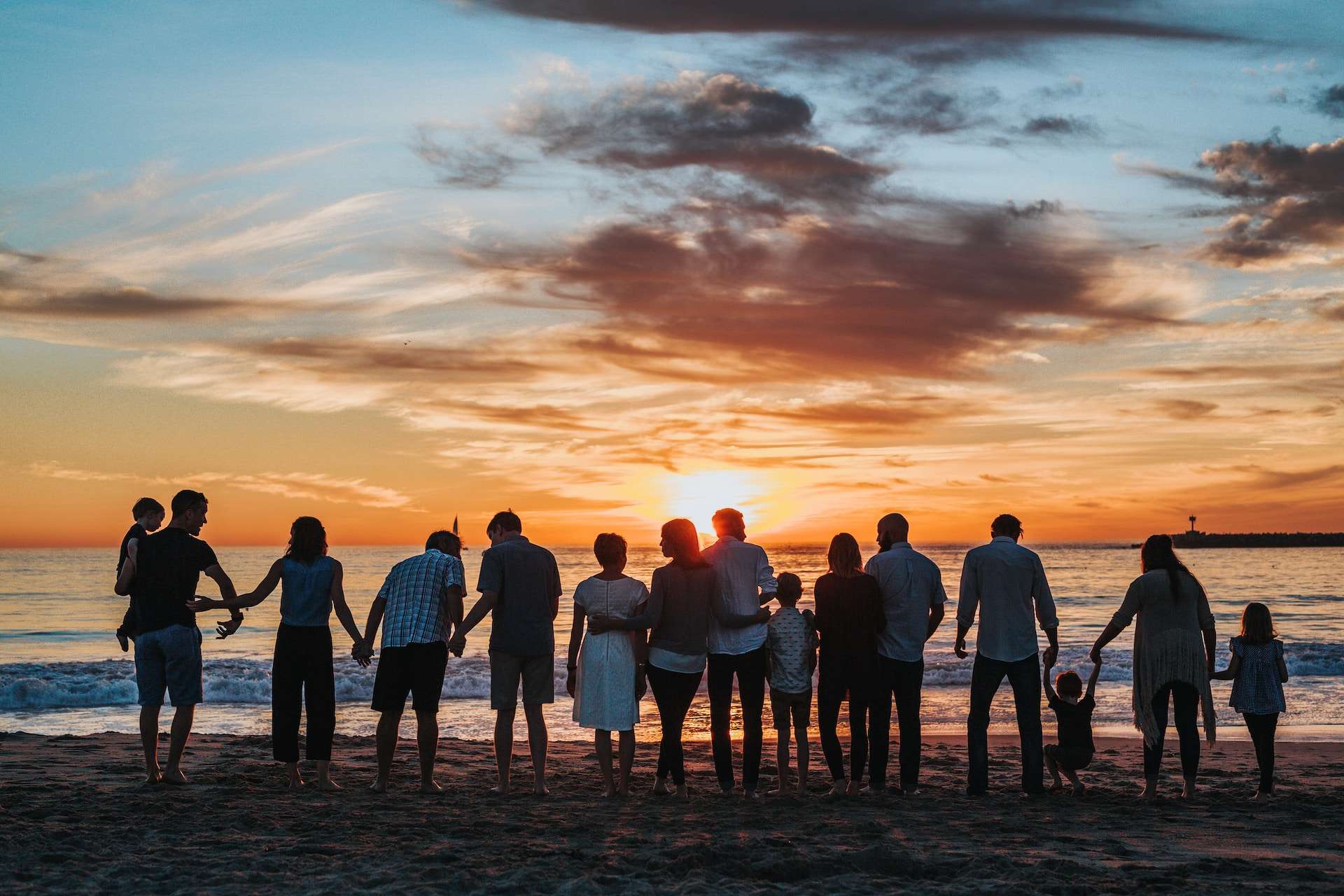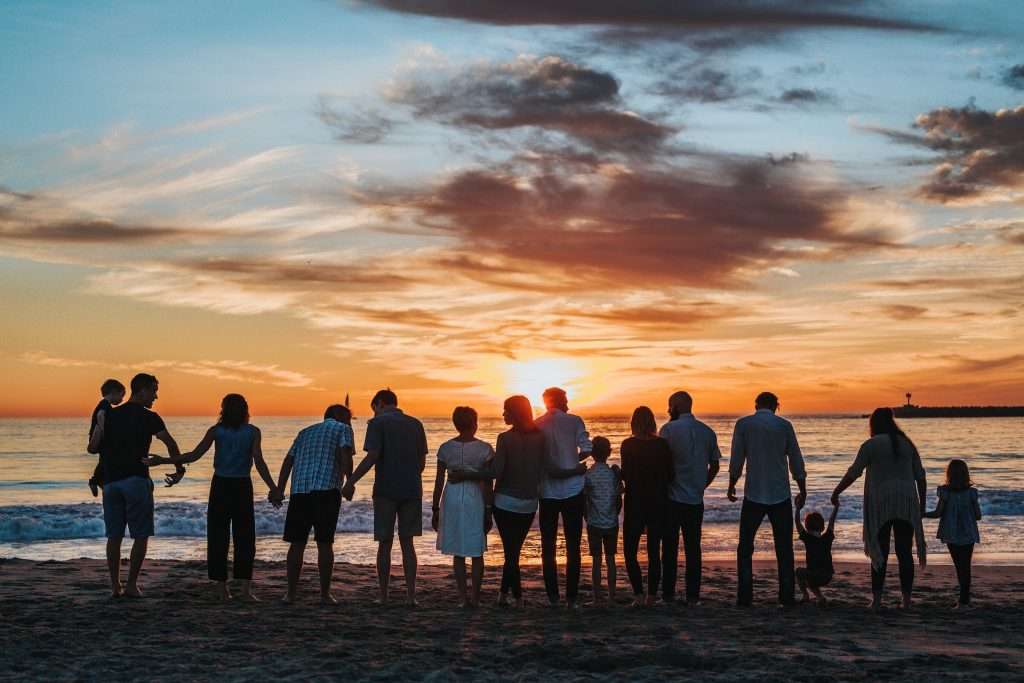 Final Thoughts
The allure of the open road, combined with the serene beauty of Florida's coastline, offers an unparalleled experience for travel enthusiasts. 
Whether you're a seasoned RVer or a newcomer to the world of road trips, the best beach RV parks in Florida promise more than just a parking spot; they are gateways to unforgettable coastal adventures, serene beachfront mornings, and nights filled with the symphony of waves. By choosing any of these destinations, you're not just selecting a place to stay but an experience that resonates with the heart of what Florida's beaches represent. 
Here's to finding your own slice of paradise among the best beach RV parks in Florida! Safe travels, and may every sunset bring a promise of a beautiful tomorrow.