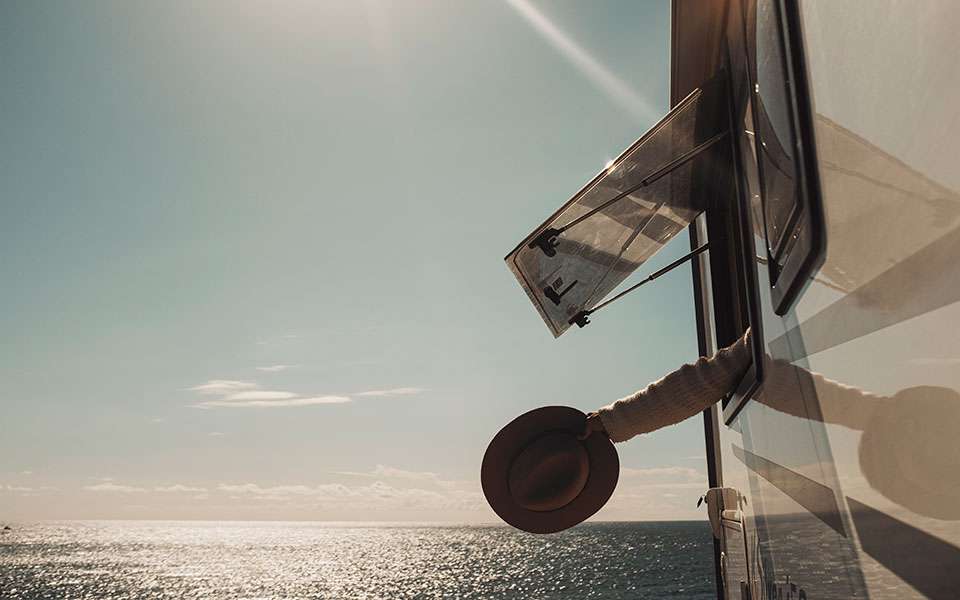 Best Deals for a Long-Term RV Rental
Long-term RV rental is a great choice for people who want to get out of the house and travel the country for a while. Purchasing an RV is not the best option for everybody, especially if you don't think you'll spend much time in it. Long-term RV rental is a great way to save money on RV rental costs.
Renting a hotel room is an expensive choice for people traveling. The hotel rooms can cost around $300, depending on where you go. You'll also save money on restaurants because you can cook inside your RV rental.
Please continue reading to learn the best deals for long-term RV rental. In addition, we'll discuss the discount features available for RV rentals long term.
How Long-Term RV Rental Benefits You
Long-term RV rental is ideal for people going on long vacations that don't want to spend money on a hotel or Airbnb. You'll have all the accommodations of these options and more when renting an RV, and it won't cost you as much. You also don't have to pack up your stuff every time you travel to a new location because everything you have will be in your RV.
Cooking your food is much more affordable than going to a restaurant every night. When renting an RV, you can stock the refrigerator and cook meals after a long day or for breakfast.
Renting an RV is a great option for people who don't want to purchase one because they don't go on that many vacations or have room at home to store the RV. We will discuss the top five RV rentals you can get for long-term use.
1. 2021 Coachmen Pursuit Precision 27XPS "Ruby
Our first choice for RV long-term rentals is the 2021 Coachmen Pursuit Precision 27XPS "Ruby". We put this as the top value choice because it has the highest rating and the most amenities for your cost.
Amenities and Offers
This RV rental offers a large shower area to stay comfortable while freshening up. It also comes with a 32-inch LED TV to stay entertained while relaxing. Sometimes, even on vacation, you want to take a few days to relax and unwind.
You and your partner can sleep comfortably in this rental because it has a queen-sized bed that can comfortably fit two people. If you're traveling alone, you can enjoy this large bed. You can also have guests sleep in this rental by pulling out the folding couch.
Advantages
You can enjoy cooking in this rental because there's a full kitchen. This means you'll have plenty of room to store your food and cook it on a stove or in the oven. This RV rental also comes with a bike rack for cycling enthusiasts. You'll stay comfortable when you spend time in this RV rental because it comes with AC and heat.
Disadvantages
This rental does not come with Wi-Fi or an audio Jack. You cannot bring your pet with you on your trip when using this rental.
2. 2004 Monaco Safari –Back Roads Recreational Rental
Our next choice is the 2004 Monaco Safari –Back Roads Recreational Rental because it has a 4.5 customer rating. You don't have to worry about picking up this vehicle when you rent it because the owner will bring it to you. This is excellent news because you won't have to tow your vehicle behind the RV rental through this method.
Amenities and Offers
And this camper on a monthly or weekly basis, depending on how long your vacation is. This RV has a pull-out sofa, so you have plenty of room when you're not sleeping.
 Advantages
When renting this RV, you won't have to worry about running out of fresh water. This RV comes with a 100-gallon freshwater tank which is great for showering and drinking. You can sleep up to four people in this RV, so it's great for family travel. You can also adjust the temperature in this RV to stay comfortable throughout your trip, and you're allowed to bring your pet.
Disadvantages
This RV does not have a solar panel or a washer or dryer. So, if you need to wash your clothes on the go, you'll need to look for a travel option.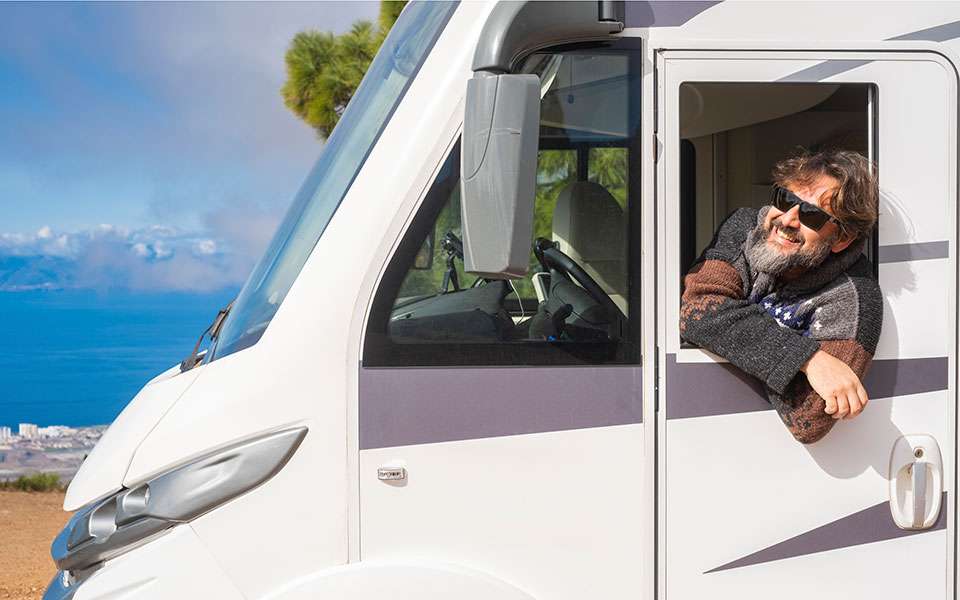 3. 2017 Coachmen Leprechaun
This RV is 25 feet, so there's plenty of space for you and your family to reside on the road. You can sleep four adults or six children in this camper, making it the optimal family vehicle. Renting an RV for family traveling is a great way to save money on eating out and staying in a hotel.
Amenities and Offers
When you rent this RV, you'll have a full kitchen with a refrigerator and a stove. You can also shower inside this RV so that everyone stays clean on the road. If you're worried about your vacation getting too hot or too cold kind of left fear not, you can set your temperature with your AC and heater.
Advantages
This RV is eco-friendly, which is great news for many RV enthusiasts. Enjoying the great outdoors is hard if you're engaging in pollution, so you don't have to worry about that with this rental option. If you are a cycling enthusiast, this is also a great option because it comes with a bike rack. You can also bring your pet on the road when you choose this rental.
Disadvantages
You may want to look elsewhere if you have a large family that likes to take showers simultaneously. This option does not come with an outdoor shower, so everyone has to shower one at a time. You also don't have a washer or dryer when renting this option.
4 . KD's 2005 Forest River Sunseeker Class C
This great mid-size motorhome allows you to bring your family and friends on the road. You'll have 24/7 access to fresh water and can sleep up to six people comfortably. If you're driving, this is also a great option because seven seats with seatbelts are available.
Amenities and 0ffers
This rental comes with a 40-gallon freshwater tank, black water, and Gray water disposal setup. Depending on the length of your vacation, you may need to dispose of the black water to keep everything clean.
Advantages
When you rent this RV, you have access to a heater and AC to completely control your climate. This rental also includes a bike rack and power inverter to optimize outdoor comfort. It can be difficult to ride your bike when you don't have a bike holder in your RV.
Disadvantages
You can't shower simultaneously with this option because there's no outdoor shower. If you want Wi-Fi, you'll need to purchase your Wi-Fi setup because there are no Wi-Fi hookup options.
5. Making Memories – 2007 Itasca – Sleeps 8
This mid-size trailer is a great rate to drive comfortably on the road and bring your entire family. You can enjoy your time with your family when renting this RV, thanks to its charcoal grill and entertainment facilities. They don't call it the making memories option for no reason.
Amenities and Offers
When renting this RV, you can cook and store all the food you want because it comes with a full kitchen. There are indoor and outdoor shower facilities so people can shower simultaneously without getting in each other's way. Depending on where you travel, you can control your temperature using the heater or AC.
Advantages
You can sleep up to eight people in this RV, which is great news for larger families or friends traveling together. This is an affordable way to bring your entire family on a road trip without breaking the bank account. There's also a bike rack on this RV which is great for people who like to cycle and stay active.
Disadvantages
This rental does not come with Wi-Fi or solar power. You'll also need to bring your portable washer and dryer if you want to wash your clothes.
Your Main Focus When Choosing an RV
Your main focus when choosing an RV depends on your situation. For example, some people focus more on budget, while others focus on amenities. The main thing you should worry about is whether or not your RV will sleep the number of people you bring on your trip.
Benefits of Monthly Rental
Renting your RV every month is fantastic for people on a long vacation. Spending a month in an RV is significantly cheaper than spending a month in a hotel or Airbnb. When you spend less money on the place you sleep, you'll have more money to enjoy other aspects of your vacation. You can also cook your own meals in an RV, so you'll save money by not going out to a restaurant nightly.
Final Thoughts
If you're unsatisfied with these camper options, plenty of RV rentals are available online. However, we curated the list of our top five RV rentals for anyone's lifestyle. We considered price, amenities, and customer ratings when creating this list.
When you're staying in an area for an extended period, renting a campsite in an RV will be more affordable than staying in a hotel room. Plus, you can enjoy nature every day without the discomfort of sleeping in a tent.