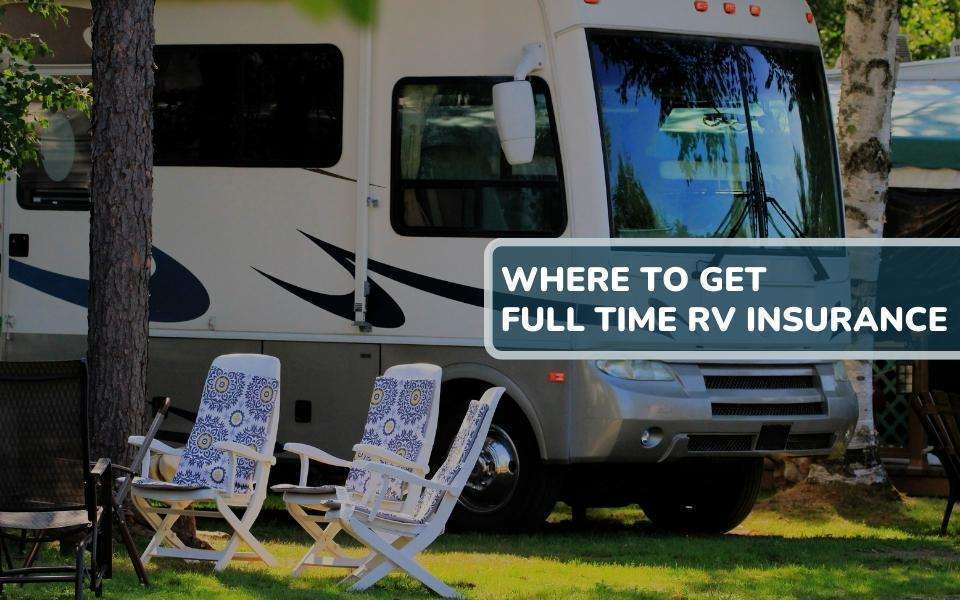 Where To Get Full Time RV Insurance
Some RVers use their recreational vehicle as a permanent residence, and one of the optional coverage options for them is full time RV insurance. This coverage provides protection to the full-timer RVer's RV. Typically when an RVer lives in their RV, travel trailer, or motorhome for more than six months in a year, they are considered full-time RVer.
So the best RV insurance for full-timers is this full-time insurance coverage. This coverage gives protection to your RV against injuries, liabilities, and certain losses.
Best Full-Time RV Insurance
When the RVers use their RV as a primary residence, they need to have a very good insurance policy. Having the best policy is necessary for your RV; it's not a choice. There are several policies for giving coverage to your RV against any accident. But what if someone steals your necessary RV equipment or laptop or brake your RV. You need to ensure protection against this situation also.
Or what if someone gets injured during your RV parking or slips during your RV parking. If you insure your RV only, you will get coverage only for your RV's physical damage. You will not get any additional, comprehensive features. But when your RV serves you as your primary residence, you also require coverage for other purposes also. So you need insurance for full-time RV living.
Typically the RV insurance policy gives you the following coverage:
Collision coverage
Underinsured or uninsured motorist coverage
Bodily injury coverage
Property damage liability coverage
Collision coverage
Full-timer coverage
Roadside assistance
Total loss replacement coverage
Comprehensive coverage
Attached accessories coverage
Personal property or belongings coverage
Cost Determining Factors of Full-Time RV Insurance
When it comes to the premium or cost of full-time insurance, not all options fit in one size. Several factors affect the price of RV insurance for full-time. Let's discuss those factors:
1. Class of RV
Whether an RVer owns a travel trailer or a Class A motorhome, there is a huge difference between these two. The difference between different RVs in terms of amenities and size greatly affects the insurance premium rate.
More features are available in bigger RV models, and repairing or replacing these types of RVs is more expensive than simpler or smaller RVs. It's the choice of the campers to live in full time in their RV, so they can either own a big or small RV. And depending on the RV class, their insurance premium rate will be different.
2. Driving History
Another considering factor in fixing your full-time insurance premium rate is your driving history. If you already have a record of several accidents or speeding tickets, then the insurance company will consider you a greater risk. Thus they will charge a higher premium from you.
3. Location
When the RVers live in a state whose accident or crime rate is greater than others or the state is severe weather conditions prone, then you have to count high insurance costs. Moreover, due to stricter regulations in some states, you may need to take more coverage or insurance for full time RV living. Ultimately it will increase your insurance cost.
4. Pre-Owned Vs. New
Your RV's age and condition are the most important determining factors for most insurance companies. If you use an older model for living in an RV full time, you may have to pay more cost for covering many miles.
5. Claims
Your insurance payment rate will increase if you file multiple claims for your RV in the past. The RVers should file a claim only when they require it. If your RV faces any cosmetic or small damage, you should spend the money out of your pocket instead of filing claims for it. This will provide you the benefits in the long run.
6. Coverage Amount
Your selected limits and deductibles affect how much payment you make for your RV. Lower deductibles come with lower limits and less coverage. Thus while you will end up with an accident, it will cost you more.
Importance of Full Time Insurance for RV
Home insurance and full time insurance are similar to a great extent. This insurance is designed to protect those RVers who use best RV for full time living. RVers for whom their RV is their home or live in their recreational vehicle for more than six months, for them this insurance is the best option.
The RV full-time insurance gives protection against injuries, liability, property damage, bodily damage, or other losses. So, undoubtedly if you use your RV for a longer time, this insurance is the best option for you.

Difference Between Full-Time and Short-Term RV Coverages
The risk of living in a recreational vehicle for full time and short time is different, and it is the main point of difference between these two. Let's break down the differences in detail.
Full-Time RV Insurance Coverages
The full-time RV owners virtually assume that they have all the risks, just like a homeowner. For these reasons, the full-time RV insurance provides coverage for both situations while traveling the RV on-road and when it remains parked. However, the coverages for full-time RVers include the following:
Personal Property Coverage:

 You will get protection under this coverage for repairing or replacing your personal belongings.

Vacation Liability:

 The full-time insurance for RV gives the vacation liability coverage and pays for any unwanted damage in your RV.

Loss Assessment

: This coverage reimburses the RVer's fees and would charge fees for damaged property repairing in common areas.

Scheduled Medical Payments:

 Irrespective of whose fault is for the accident, this coverage will pay for the hospital bill of the injured passenger. The extended part of full-time coverage will also pay the bill for the injured person who faces an accident during the RV parking.

Adjacent Structures Coverage

: If there are any standalone structures on your RV's site, this coverage pays for their damage. Think decks, sheds, porches, or carports.

Emergency Expense Coverage

: This emergency expense coverage is a life saver at a point when your RV becomes uninhabitable because of its damage. While you need to repair or replace your RV, this coverage pays for temporary lodging.
Short–Term Coverages
Usually, the basic protections are included in short-term RV coverages, and it works in a similar way to the auto insurance policy. So, in short-term coverage, you can expect the following:
Property Damage or Bodily Injury Liability

: This coverage ensures protection against your property damage or bodily injury. For driving an RV in almost every state you have to require this coverage.

Medical Payment Coverages

: If the RVers get injured in an accident, this coverage pays for the medical bills.

Comprehensive And Collision Coverage

: It protects your RV or travel trailer against vandalism, auto crashes, or theft, irrespective of whose fault it is.

Underinsured or Uninsured Motorist Coverage (UMC):

If a driver hits your RV who doesn't have any insurance, you will get paid for that under this coverage option. A perfect example of it is Hit-and-Runs.
Where To Get Full-Time RV Insurance?
Not every company offers full-time RV insurance coverage. Many smaller insurance companies may don't offer it. However, if you are shopping for RV insurance from any small companies which don't offer full time coverage. Then the full-timer RVers at different times should use numerous insurances. Having different insurance together at a time also acts as full-time insurance coverage.
You can get the full-time RV insurance almost at all insurance companies, including the following:
Progressive

Geico

Good Sam

Foremost
What RV Owners Can Get From

Roamly
By taking an insurance plan from Roamly, you can save up to 25% more than other RV insurance companies. The Passionate RV owners of this company know what coverage types you require for your RV. So you can easily avoid paying the additional cost for your RV insurance by taking a plan from Roamly.
Whether you rent your RV on a rental marketplace or keep your RV ideal in storage, Roamly will not stop giving coverage to your RV. Thus even if you keep your RV in storage and don't use it, you can easily make extra money from it.
Final Words
Some of the benefits of full-time living in an RV are a simple lifestyle, traveling without paying rent or lodging, experiencing first-hand nature, and freedom to work or live anywhere. The full time RV insurance offers more benefits options for full-time RVers, including getting coverages for everything.
Full-time living in your recreational vehicle is a liberating and delightful adventure. You will be able to travel and experience different roads, national parks, and picturesque views. But before starting life as a full-time RVer, you need to ensure your RV's protection against any damage by taking coverage. So to fulfill your necessity choose the best RV insurance policy for your travel trailer or RV.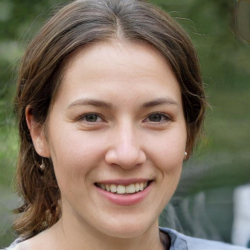 Latest posts by Annie Martin
(see all)