How Much To Rent an RV?
How Much Does it Cost to Rent an RV?
When you think about renting an RV, the first question that comes to mind is how much to rent an RV do you need to expend? It's an important question, especially when you want to rent an RV from someone. You may have other questions in your mind also, like what kind of RV trailer would be best for renting? What would be the additional fees, and how could you rent an RV within your budget. Hopefully, you will get all the answers by sharply reading this article.
However, the RV rental prices could be very affordable to very expensive. Mainly, everyone travels in the RV differently, so the cost of RV rental varies depending on the travelers. For example, some people are conscious of the mileage and resources while using an RV, but others may not. Thus, those who are mileage and resource-conscious would have less cost than the others.
RV Rental Prices
We can't easily generalize how much to rent an RV for a month or weekend would cost. But usually, the RVers look for the exact number to know the RV rental prices. However, how much is an RV rental would cost per day or week varies significantly. Mainly it depends on the RV's age and class. Typically, the average RV rental prices are the following:
| | | |
| --- | --- | --- |
| RV Type | Price Range for 10+ years or older (Per night) | Price Range for Newer (Per Night) |
| Class A | $175 -$275 | $350 – $450 |
| Class B | $100 – $200 | $200 – $350 |
| Class C | $150 -$200 | $225 – $400 |
| Travel Trailer | $50 -$125 | $125 – $200 |
| Fifth Wheel | $60 – $150 | $150 – $300 |
Of course, you can also rent other types of RV, such as pop-up campers and haulers. But rarely will you find those for rental purposes. Each RV is different, and their price range is also diverse, even if their age and other features are the same. The relatively larger RV with extra modern advantages and luxury amenities will surely cost more compared to the simple one.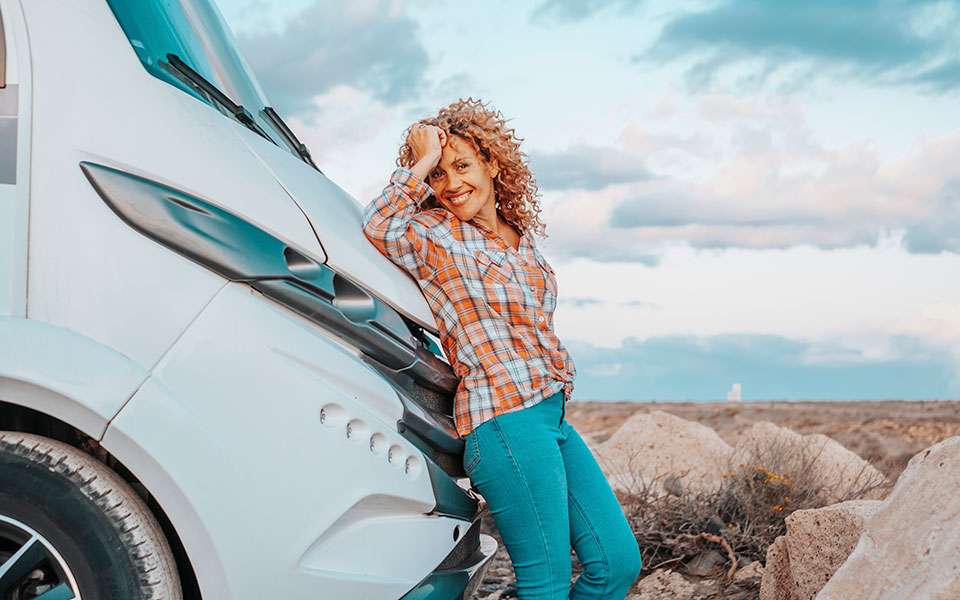 Average Cost of RV Rental
How much to rent an RV for a weekend cost or how much does it cost to rent an RV with a driver varies. It significantly depends on from which company you are renting an RV. The cost determining factors are:
Type of RV you are going to rent
The RV's age
The rental location
However, we are presenting a general RV rental pricing list to develop your idea.
| | |
| --- | --- |
| Types of RV Available for Rent | Average Cost of RV Rental (Per Night) |
| Class A | $175 – $275 |
| Class B | $100 – $200 |
| Class C | $150 – $200 |
| Fifth Wheel | $60 – $150 |
| Toy Hauler | $100 – $200 |
| Travel Trailer | $50 – $125 |
| Pop Up Camper | $50 – $100 |
| Campervan | $75 – $150 |
If you rent the RV for longer-term, the cost would be less. You can also go with the cheap RV renting option if you have a tight budget.
Additional Fees and Prices
Though the renting company determines per day/night's RV rental prices, they may also consider the following additional fees and expenses. The other things to consider are the following:
Set up/ Delivery Fees: If you inform your campground location to the RV owners, they can offer to set up and deliver your rented RV on the campsite. But in this case, the owner or company will charge additional RV delivery or set up fees. The one-time RV setup cost is near $150- $200.
RV Campground Rates: You may have to count the extra cost if you decide to spend the night on the campground.
Gas: The motorhome rental will cause the extra cost to you as it requires putting gas in it. Most rental companies impose the condition that you need to fill the tank before returning the rig. You must obey this rule. Otherwise, they will charge an additional fee along with the gas filling cost. The extra charge could be $20-$50 for not filling the gas in your RV.
Cleaning Fees: sometimes, you may have to count an additional $50-$100 as cleaning fees. Though not all the rental companies or owners charge it, some do charge. Before returning the RV, properly clean it to avoid such fees.
Taxes: you have to pay the RV renting tax based on which state you pick up the RV. If you think, "I would rent an RV near me," it will cost you less tax.
Price Per Mile/ Mileage: Some rental companies offer you unlimited mileage opportunities, but some may restrict them. When the RV owners limit the number of miles, they intend to charge extra for each additional mile. Over your RV allowance, the per-mile additional cost would be $0.25 to $0.75.
Usually, the RV owners or rental company also charge $500 as a refundable deposit and it's also an additional fees. Once your trip ends, they will refund the amount if there are no further damages to their RV. Mainly they charge the refundable amount, thinking of it as the damage protection service charge.
Average Total RV Rental Costs
After reading the above information, if still, you are thinking about how much to rent an RV would cost, don't worry. Here we come with the average total cost detail for you. However, the answer mainly depends on the following factors:
RV rental period
Rental location
How many miles
Number of nights/days
RV model etc.
However, based on the above all determining factors, the average costs of renting an RV are the following:
| | |
| --- | --- |
| RV Rental Period | Average RVRental Prices with Tax |
| Day Trip | $75 – $350 |
| 7-Day Trip | $500 – $2,400 |
| One Month | $1,750 – $10,000 |
Tips for Staying in Budget While Renting an RV
Now you have a clear idea regarding the RV rental prices, and you may think that the rent could cross your budget limit. Of course, you have to bear some extra expenses during the travel time. But you could also remain within your budget if you want. Here we are presenting a few tips to stay within your budget while renting an RV.
If you have a tight budget, you should pick an older RV model as it will cost less. But you can enjoy the same comfort level just like the new one. You could save big bucks by picking a less shiny one.
You may become crazy seeing the attractive amenities of some RVs like an excellent dining area or multiple TV. But remember that all these will cost huge beyond your budget. Thus you should only focus on an RV with all the necessary amenities, including showers, toilets, microwave, air condition, refrigerator, etc.
Ask for discounts on the RV renting prices. If you rent the RV for the long term, the owner will allow you some free days. Moreover, you have the price negotiations options too.
Carefully use the generator and pay attention to the mileage. Always remember that your carelessness or overuse will result in more additional fees. You could save money significantly on your mileage and generator use if you pay attention to using it.
Reserve the campsite or campground in advance. And plan the traveling route before starting the journey. Making the travel itinerary in advance will save gas and mileage budgets.
Every penny counts. Thus you should use the traveling app to find the nearest and cheapest gas station.
Avoid creating overburden and overpressure on RV and check the RV tier's pressure daily. You may have to count the additional cost for extra fuel because of overburdening the RV.
5 Tips for RV Renting
Whether you rent a travel trailer, toy hauler, Motorhome, or a 5th wheel, you need to know 5 RV renting tips. These tips are constructive in saving your budget and enjoying the best RV trip. The recommendations are the following:
Save money by booking RV on Off-peak season
Use the RV rentals in Peer-to-peer and book the RV online
Drive carefully to save your RV from any damage. Otherwise; you will have to count extra money
Plan the trips routes and meals in advance
Reserve the campground in advance
Bottom Line
Now you know all the details regarding RV renting, including how much to rent an RV could cost. We have explained all the components, including RV rental prices, and their average cost. Moreover, we also demonstrated the additional fees, expenses, tips for staying within budget, tips for renting an RV, etc. Hopefully, all the above detail will help you decide which type of RV you should pick and your budget to rent it. Always research the additional deposits and fees. Lastly, carefully drive on the road and wisely use your resource.
Latest posts by Tim Harris
(see all)